Fruit & Vegetable
Consumption Coalition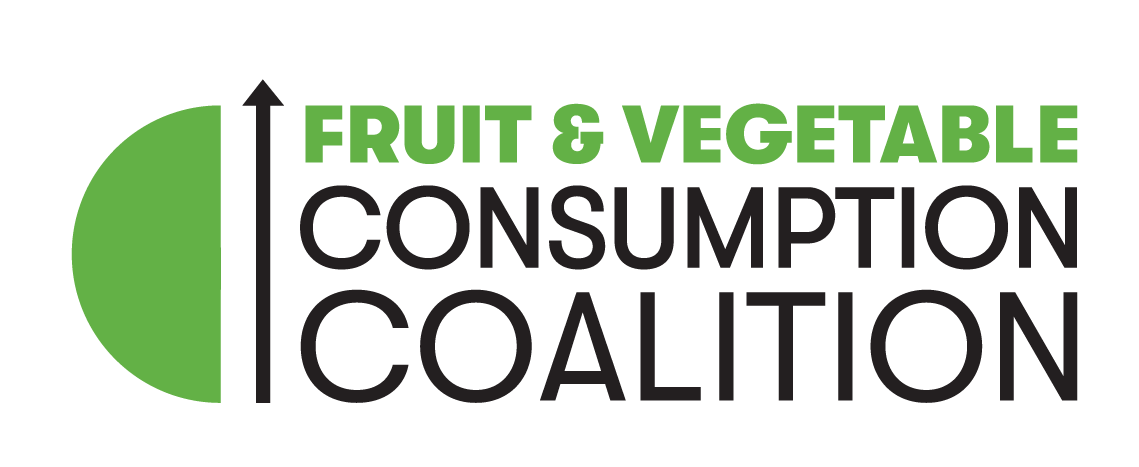 The
Fruit & Vegetable Consumption Coalition (FVCC)
is dedicated to providing leadership that can help accelerate increased nationwide access to and demand for all forms of fruits and vegetables, for improved public health. Working together, FVCC members help elevate new fruit and vegetable eating behaviors as a national priority, central to all U.S. public health initiatives, to help close the current consumption gap. With nine out of 10 Americans not eating the recommended amounts of fruits and vegetables each day,
the FVCC's vision is that, ultimately, half of the foods Americans eat each day will be fruits and vegetables.
FVCC members represent all sectors of the U.S. food system, from farm and agriculture to manufacturing and foodservice, to consumer education and retail. Members include:
Learn more about FVCC research-driven resources to help inspire new fruit and vegetable eating behaviors at the below links!
Produce for Better Health Foundation's Have A Plant®: The Plant-Forward Eating Guide
Using PBH's KNOW-FEEL-DO™ Behavioral Framework, this guide helps translate the facts behind plant-forward eating into new, lasting plant-forward habits.
For more information and to join the FVCC, please contact Wendy Reinhardt Kapsak, President and CEO, Produce for Better Health Foundation.
Stay tuned for details about the FVCC's Consumption Summit in 2023!