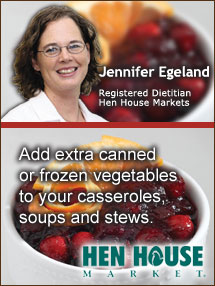 Thanksgiving is a time for family, friends, and food, lots of food! To tip this year's Thanksgiving to the healthy side of the scale, remember to offer lots of fruits and vegetables – because more matters!
Adding fruits and vegetables to the menu will make your plate colorful and will add vitamins, minerals, water and fiber to the meal. Eating fruits and vegetables will help your body stay healthy and may help to fight off colds and infections that come with the cool fall and winter weather. Eating low calorie fruits and vegetables versus the high calorie foods this holiday season may also help you with your waistline.
Here are some suggestions for the Thanksgiving table:
Suggestions for desserts:
A fruit tray with dip – treat your guests to pineapple, blood oranges, bananas, apples, clementines, kumquat, kiwi, pears, star fruit, mango, papaya and ugli fruit.
Top angel food cake with fresh fruit,
flower girl dresses,
bridesmaid dress, berries and bananas, or tropical fruit like mango, papaya and coconut.