September is National Cholesterol Education Month
Veggies + Eggs: A Perfect Pairing For Heart-Healthy Meals
Heart-healthy eating can include eggs, as supported by an abundance of research, including a recent Harvard study evaluating more than 20 years of data. Research also indicates the relative risk of heart disease would be 24% lower if individuals ate the recommended amounts of fruits and vegetables.1 Additionally, eggs can help you better absorb the nutrients found in vegetables, such as vitamin E and carotenoids. Eggs and veggies are a perfect pairing!
Try these two heart-healthy recipes below to discover how delicious veggies + eggs can be.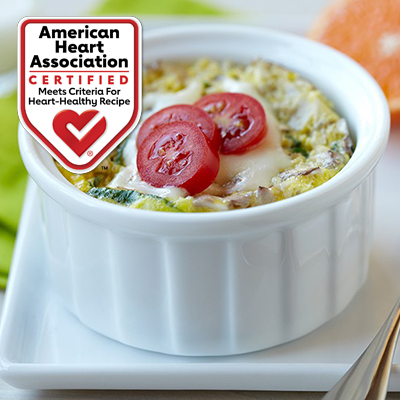 Microwave Egg & Veggie Breakfast Bowl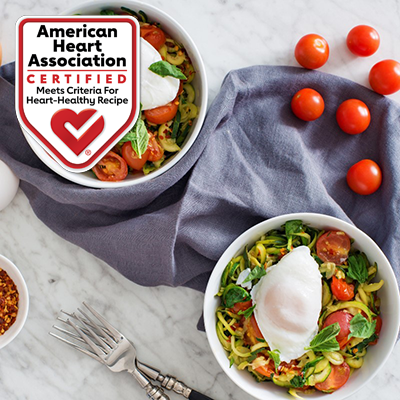 Zucchini Noodles With Poached Egg Topper
Aune, D. et al. Fruit and vegetable intake and the risk of cardiovascular disease, total cancer and all-cause mortality—a systematic review and dose-response meta-analysis of prospective studies. Int. J. Epidemiol. 46, 1029–1056 (2017).