While many of us celebrated Easter this past weekend, there is another holiday that also began on Friday–Passover.  This 8-day holiday is celebrated by Jewish people around the world and commemorates their liberation by God from slavery in Egypt and their freedom as a nation under the leadership of Moses.  During Passover, consuming and keeping anything with leavening is forbidden.  This is why observant Jews must remove all bread products from their homes prior to the start of Passover.  During the holiday, no products containing leavening may be consumed.  You've most likely seen an increase in ads for matzo meal in your supermarket circulars right around Passover because of this, since matzo is an unleavened bread used during this holiday.
Aside from the traditional Sedar meal, which is celebrated the first night of Passover, there are some traditional foods households typically eat during this holiday since there is a restriction on eating any kind of bread product.  Chicken soup with matzo balls and matzo kugel are a few common favorites.  In addition, families enjoy a lot of spring vegetables as Passover falls during the spring months.  I have a few recipes I'd like to share that are perfect for a Passover celebration.
I love this recipe for Baby Carrots with Tarragon.  Delicious and beautifully presented, plus it's simple to prepare.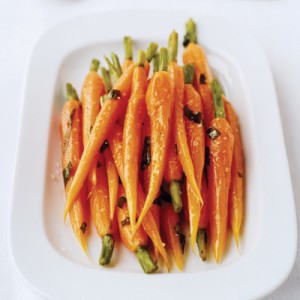 Photo courtesy of Tara Donne for Delish
Gremolata Potatoes are anything but boring.  Seasoned with parsley, mint, thyme, lemon zest and red pepper flakes, these potatoes have a lively taste without all the fat and calories.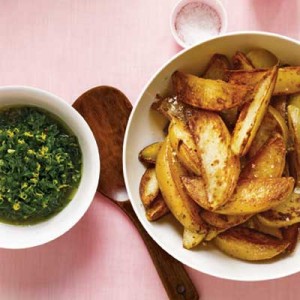 Photo courtesy of Sang An for Delish
Once you try Vegetable Kugel with Caramelized Leeks you won't want to wait for Passover to have this yummy dish!  It's made with a small amount of matzo meal, sweet potato, russet potato, zucchini, onion, garlic, eggs, and of course leeks.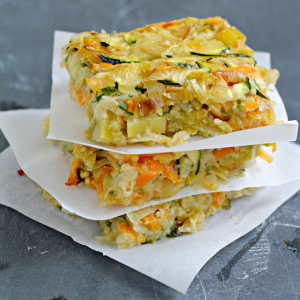 Photo courtesy of What Jew Wanna Eat
I hope you enjoy these healthy and tasty dishes for Passover or anytime of year.  I'll be back next week with some great ideas dip ideas for your next party.
See all posts