Andrew Dole, RDN, CEC
Everyday Chef, Fruits & Veggies—More Matters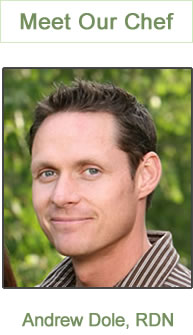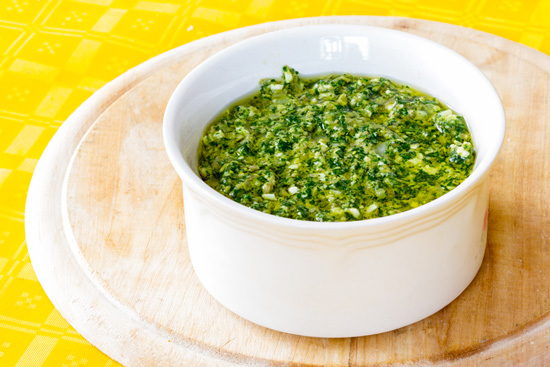 If you're not using a sofrito you should be! Sofrito is a Latin staple that originates with cooks from the 1300's. It's widely used in Caribbean cooking and provides a jolt of Latin flair to recipes.

There are various colors of sofrito, red and green being the most common. You can find thousands of sofrito recipes on the internet so it can be confusing to choose one, but after reading this you'll never need to look up a recipe again! I'm going to explain what a sofrito is and how you can make your own to use anytime.
What Is A Sofrito?
Sofrito is nothing more than a mixture of highly flavorful items sautéed in a dish to add great flavor. There are versions of sofrito used all around the world …
French Mirepoix – the classic mixture of carrots, onions, and celery
Cajun holy trinity of onions, bell peppers, and celery
Italy, the Phillippines, Mexico, and Japan all have traditional flavor bases and I'd go so far as to say that India has its own version using ginger, garlic, and onion.
4 Basic Steps to Making Your Own Sofrito
Choose an herb such as parsley or cilantro (maybe use both).
Choose a pepper such as bell pepper, jalapeno, or poblano.
Choose an onion – green, yellow, white, or red.
Blend it and you're done!
Freeze in ice cube trays to save.

Once you get the hang of how to use sofritos you can add vinegars, spices, and different herbs like thyme or oregano to make it your own.

As you'll see in the recipe below, I keep my green sofrito recipe basic. I want it to play nice with a lot of different recipes … and it doesn't need a lot of ingredients to be good.



I Made Sofrito – Now What!
Try this Puerto Rican Rice recipe and see how a sofrito is used. Or simply add 1-2 tablespoons or 2 frozen cubes of sofrito anywhere in a recipe that calls for sautéing or sweating onions and garlic. It's really that easy!

Simple Green Sofrito Recipe
Serves 8
Yield 16 Tbsp

Ingredients
1 Yellow Onion, medium
2 cups – Fresh Cilantro
1 Jalapeno Pepper, raw
1/4 cup – Water

Directions
Combine all ingredients in blender.

Blend on low at first and slowly increase speed until mixture smooths out. (The sofrito will not be completely smooth and it doesn't need to be, just makes sure there aren't large pieces of onion or cilantro.)

Refrigerate in a covered glass jar or pour into ice cube trays and freeze.

Remove cubes and keep frozen in a freezer bag.

Nutrient Analysis
Calories: 4 kcal, Protein: 0.11 g, Carbs: 0.82 g, Total Fat: 0.01 g
Sat Fat: 0.00 g, Cholesterol: 0.00 mg, Sodium: 1.41 mg, Fiber: 0.27 g
Puerto Rican Rice Recipe
Serves 8

Ingredients
2 oz – Smoked Bacon, small diced
2 Tomato, plum/roma, rough chopped
2 tbsp – Green Sofrito
4 tbsp – Banana Pepper Rings, drained
2 tbsp – Capers, small, drained
1/2 cup – Tomato Juice, low-sodium
2 cups – Long Grain White Rice
4 cups – Chicken Stock, low-sodium
1/4 tsp – Coarse Kosher Salt

Directions
Add bacon to large sauce pot, 6qt-8qt.

Over medium-low heat, render back until crispy, drain excess fat.

Add diced tomato and cooked until dry.

Add sofrito and sauté 2 minutes.

Stir in peppers and capers, cook for 2-3 minutes.

Add tomato juice, reduce by half.

Add rice, stir to mix well and coat rice in tomato.

Pour in stock, bring to simmer then reduce heat to an even low simmer, cover.

Cook for 12-15 minutes.

When rice is tender and water is absorbed, remove pan from heat and uncover.

Let rest 5 minutes.

Garnish with more banana peppers, capers, and cilantro.
Nutrient Analysis:
Calories: 192 kcal, Protein: 5 g, Carbs: 39 g, Total Fat: 0.66 g
Sat Fat: 0.19 g, Cholesterol: 3 mg, Sodium: 269 mg, Fiber: 0.88 g
Photo Credit: Andrew Dole