Well, I'm a dietitian who hails from the Show-Me State, but I don't need to see to believe most of the time. I was trained to look at the science and let the facts speak for themselves. In today's challenging food environment, though, that's easier said than done. In the past, I fell into the same patterns as many of my clients and patients; I loved food, but was skeptical about the quality and safety of the ingredients I was buying.
Through the right connections and timing, I've since come to learn my apprehension was unfounded. Attending field tours, having face-to-face conversations with the people who feed us, and visiting farms and ranches have sown the seeds of trust for me. Those experiences showcased the care and diligence that go into producing food that is nutritious, delicious, and – perhaps most importantly – safe.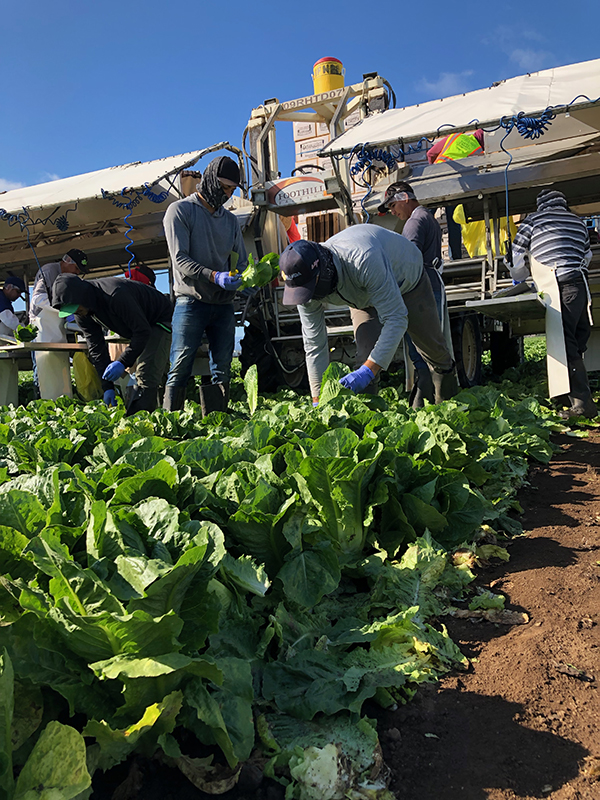 A little more than a year ago, I was invited by the California Leafy Greens Marketing Agreement (LGMA) to serve on an Advisory Council for a new website they were creating about food safety and was invited on a tour of lettuce farming operations. Upon seeing the lush green fields of the Salinas Valley sprawling for acres in every direction, it was hard for me to fathom the full extent of our food system. From planting to harvest to packing and transport, the details overwhelmed me. But our hosts broke it down and showed us the numerous ways they keep health and safety in mind.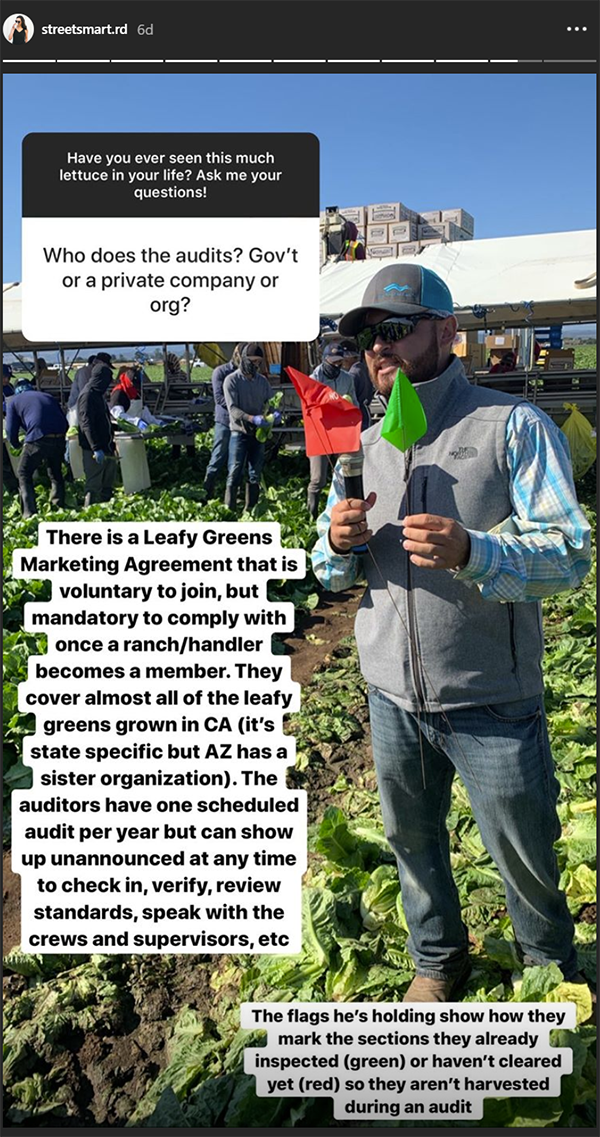 From the hygiene standards and personal protective equipment worn by fieldworkers to the tedious audits, control points, and clear labeling, each step of the process is performed with utmost attention to detail. It was evident to me that the leafy greens industry is tech-savvy, innovative, and progressive when it comes to tackling tough issues. Perhaps the most impactful revelation from my time in the fields was that some types of leafy greens aren't touched by human hands until harvest, at which point a flurry of activity yields a washed, packaged, labeled product ready to serve at your dinner table.
This is not your home garden. No, the scale at which the state of California produces lettuce, spinach, and other leafy greens is truly staggering. But I returned home with full confidence that I have no need to feel uneasy about reaching for a bin of lettuce in my local grocery store.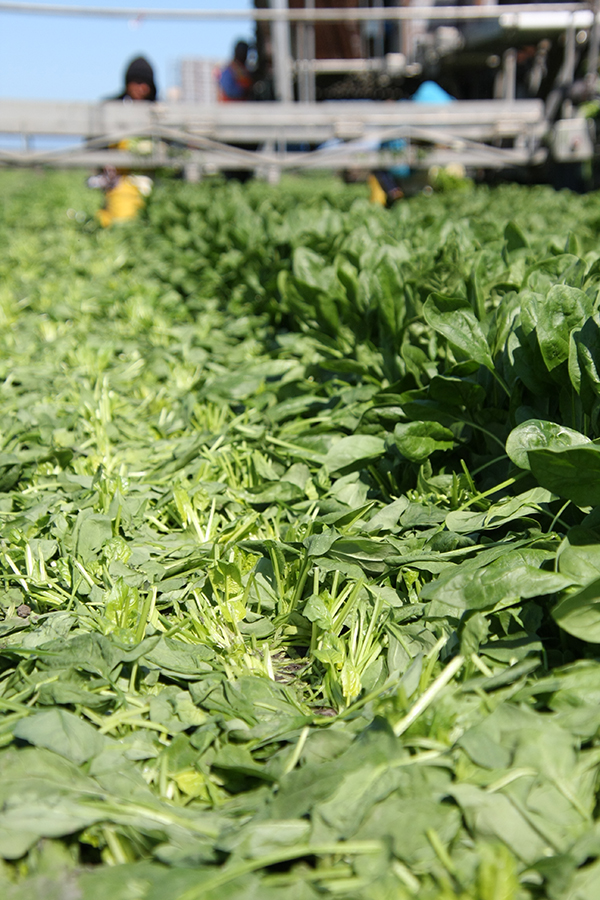 Most people will never have the opportunity to visit a field of spinach or watch romaine lettuce being harvested. But the members of LGMA and the team who supports them are striving to bring that experience to life, virtually. Through its new evidence-based website, videos, toolkits, and other resources they've made available are ripe for the taking to help you learn about the leafy greens you love.
Since you can't see it for yourself, consider this the next best thing.
If you have questions about the LettuceInfo.org Advisory Panel and our experiences in the field please check out the bios and blogs.