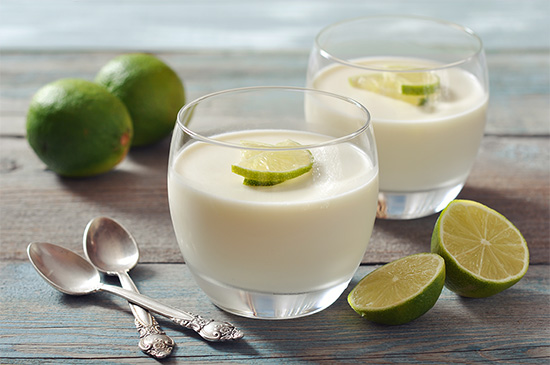 Key Lime … Yogurt. Add key lime juice to low-fat vanilla yogurt for a healthier version of
key lime pie.



Flavor Your Fish. Shelve your traditional fish and poultry seasonings and flavor them with lemon and lime juices instead.



Sparkling … Refreshing … Ahh. Sparkling water is always fresher tasting with a
squeeze of lime juice.



Tangy Salsa. Add some lime chunks and juices to your homemade or store-bought salsa.



Lemon Lime Anytime. Any recipe that calls for lemons … switch 'em out with limes. This little trick will add a new taste to your favorite recipes.



A Twist on Soup. Squeeze lime into a non-creamy soup for a fresher taste.



Fruit Salad. Create a fruit salad with oranges, limes, raisins, and strawberries.



Ceviche. This citrus-marinated seafood dish originated in Peru. It's chunks of raw fish marinated in lime juice, sliced onion, chili, salt and pepper. Marinate for several hours. Serve at room temperature.



Quick & Easy Guacamole. Cut a soft avocado into small pieces, sprinkle with lime juice and season with salt and pepper to make an easy guacamole.


If Life Gives You Limes. You know what to do! Switch from lemonade to limeade and make the best of this refreshingly tangy fruit!
See Nutrition Information for Limes
Fruit & Vegetable Nutrition Database
Key Nutrients Found in Fruits & Vegetables
Dietary Guidelines for Americans
Recipes: Fruit & Vegetable Recipe Database