October signals the fall with beautiful leaves, crisp air, Halloween and of course pumpkins. My favorite color is orange not just to wear but also to eat. Pumpkin is so incredibly versatile. It can be a key component of breakfast in oatmeal, smoothies, muffins, quick breads and pancakes. Pumpkin is delicious in soups, sauces, stews, and even stuffed with rice, barley, quinoa or farro.
I love pumpkin not just for the color but also the nutritional benefits. Low in calories but high in fiber, potassium, beta-carotene, lutein and zeaxanthin for lung and eye health.
You most certainly can buy pumpkins, scoop out the pulp and use it in recipes, but for those of us who are time crunched, canned pumpkin is a fabulous option. Ready to use, just open the can and add to recipes. And if you have leftover pumpkin, freeze in ice cube trays to add nutritional benefit to soups, stews, smoothies or sauces.
Going to the pumpkin patch is always fun. Here is our little princess with some pumpkins.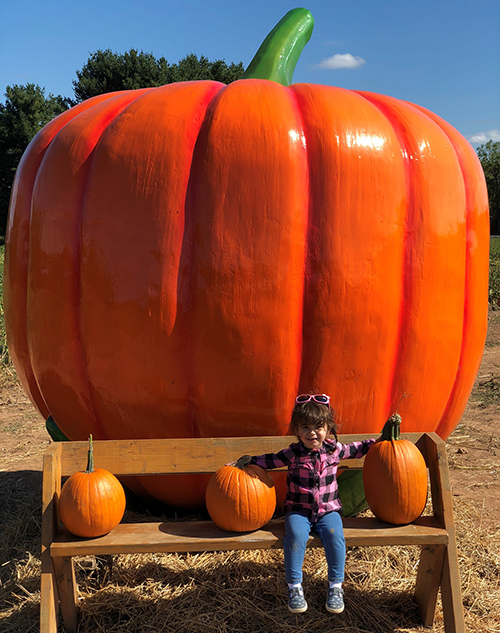 And carving pumpkins to decorate is great, but why not think about adding pumpkin to your glass, bowl or plate?
Here are a few recipes to try:
Pumpkin Overnight Oats
Plumpkins – Pumpkin and Prune Muffins
Pumpkin and Cannellini Bean Soup