Happy November! This holiday month used to be all about family and family traditions but in recent years, Friendsgiving has really caught steam. Not only do I love Friendsgiving because it tends to be more laid-back and relaxed than your traditional Thanksgiving (usually doesn't involve traveling or your Aunt Becky asking when you're going to get married), but it gives me the opportunity to experiment with healthy and delicious fall recipes, without the side-eyeing of unnamed family members, fearful of me "healthifying" traditional dishes!  Queue, fruits and vegetables for flavor!
This year, I'm focusing on a better-for-you dessert that highlights my favorite fall vegetable—pumpkin! I'm making Pumpkin Spice Hand Pies (and yes, I'm one of those pumpkin-obsessed people)!
Let's focus on the filling. Pureed pumpkin is festive, delicious, AND counts towards your veggie intake! Give it an added layer of flavor by mixing the puree with pumpkin spice! Not into the pumpkin craze? You can keep this dessert healthy-ish by using in-season fruits such as apples, cranberries, pears, or figs!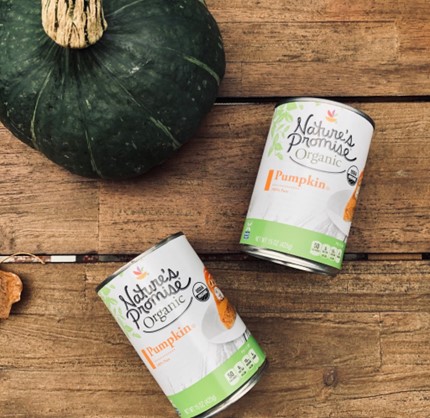 Next, the crust. Store bought pie crust is fine, but I made my own this time to boost the fiber and protein. How do I do this you ask? Choose a whole grain flour! In addition to your traditional whole wheat flour, there's other alternative flours such as teff, buckwheat, almond meal, chickpea, coconut, sprouted spelt, and even banana! These flours are great for that gluten-free friend but honestly, you don't need the excuse of a diet restriction to try these other options. I used quinoa flour which has four grams of protein and three grams of fiber per serving!
And don't forget…
Charcuterie boards are ALWAYS a hit (maybe even a butter board this year?) and fruits and veggies add the perfect amount of flavor to it! Not only that, but you'll be helping your guests (and yourself) meet their fruit and vegetable intake for the day! Win-win! As a registered dietitian nutritionist, I like to make sure I have all my food groups on my charcuterie board. That way, if my guests (who am I kidding? More like ME! LOL) gets carried away, it's still a balanced "meal"! Here are some charcuterie board suggestions for ya:
Fruits: apples, figs, grapes, pomegranate seeds, dried fruit (craisins, apricots, dates)
Veggies: sweet mini bell peppers, carrots, olives, pickles, cornichons
Whole Grains: crackers, pretzels, crostini, pita
Protein: cheese, meats, nuts, seeds, hummus
Extras: condiments, chocolates, jams, honeys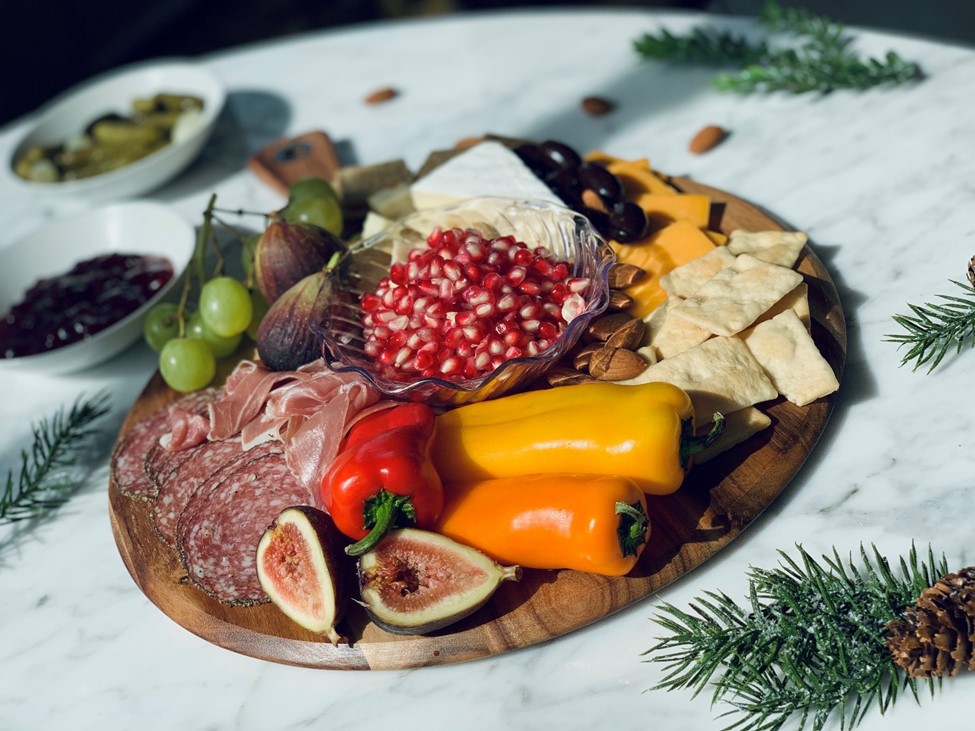 Be sure to give us a follow on TikTok @healthylivingbygiant for more holiday ideas!