September is Family Meals Month and a great reminder for families to focus this fall on sharing more meals together each week. With school being back in session whether your kiddos are in-person or remote learning, gathering for a nutritious and delicious meal at the end of the day is an easy way to positively influence the whole family's health and nutrition. In fact, studies show that eating together may help kids do better in school, gain healthy self-esteem and may develop better eating habits that will stick with them well into adulthood.
One of the key components to creating memorable meals for your family is starting each meal with wholesome ingredients filled with flavor and flare. Global cuisine can introduce you and your family to aromatic spices and unique fruits and veggies with tantalizing flavors that will have the kiddos asking for seconds.
A simple supper recipe that will help you tiptoe into Indian cuisine is this chicken and veggie curry. Filled with spices like ginger and garam masala gives the curry a rich magical flavor and when paired with fresh green beans and carrots rounds out the meal by adding extra flavor, texture, and nutrients. In just 30 minutes you can create an all-in-one meal that is well-balanced for a busy weeknight.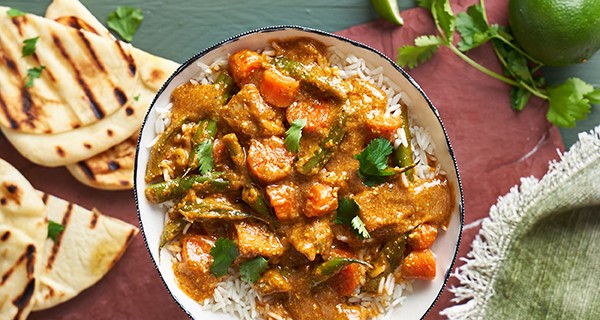 https://discover.freshthyme.com/recipes/458/chicken-veggie-curry
Dinner isn't the only meal that families can enjoy together. Breakfast is another meal to share and with a little forethought can be shared together even on the busiest of mornings.
This middle-eastern inspired frittata can be made ahead of time and combines spices like turmeric, nutmeg and cumin with farm fresh eggs and produce like zucchini, golden raisins and parsley that give it a unique flavor, satisfying crunch and well-balanced option to fuel your kids for the day of learning ahead of them.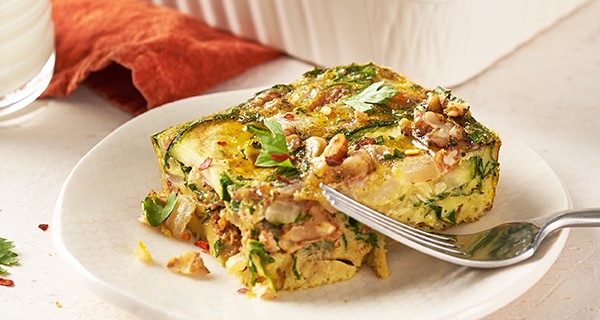 https://discover.freshthyme.com/recipes/459/middle-eastern-fritatta-eggah