This Friday, October 24th, is National Food Day, a day to inspire us to change our diets (if they need changing) and focus on the obesity issue our nation is facing.  It also touches on the need for improved food policies like reducing hunger, improving food access and promoting fair working conditions for farm workers.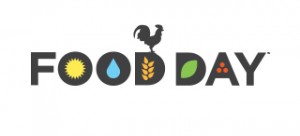 Why A Special Day?
Studies have shown that each year our nation spends billions on obesity-related illnesses and more children are becoming obese at a younger age, primarily due to unhealthy diets.  In many cases, a lack of education about the basics of healthy eating–how to select and prepare healthy foods are the culprit of this problem.  National Food Day strives to get communities to come together and organize activities that will put Americans on the right path.  Such activities include cooking lessons or planting a vegetable garden.  More than 4,700 events in 50 states celebrated Food Day 2013–see how it will be celebrated this year near you.
As I mentioned, healthy eating is a great way to celebrate National Food Day and to get you started, I've pulled together three vegetarian recipes from Fruits & Veggies–More Matters' featured healthy plates.  I'll start with this Bell Pepper and Vidalia Onion Strata with Fresh Salsa.  This is a savory recipe for your breakfast dish packed with fresh veggies and is only 240 calories–a great way to start the day!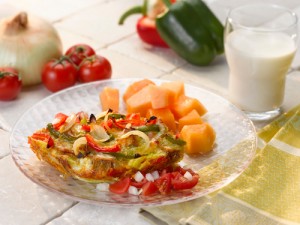 Lunchtime is ideal for this Garden Cannellini Bean Salad, which is still light, yet provides enough protein to get you through your afternoon.  The beans and other veggies also are packed with valuable fiber.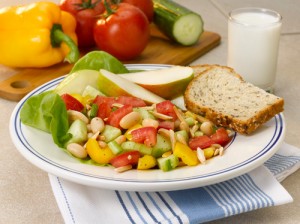 Caramelized Mushroom and Vidalia Onion Risotto is ideal for dinner.  Mushrooms add a "meaty" texture without the calories or fat of meat.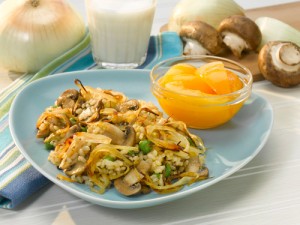 I hope you'll try one of these healthy dishes or make one of your own favorites this coming Friday and join me in celebrating National Food Day.
See all posts