Turn Up the Beet! This veggie is styling in deep red and purple hues, packed with sweet and earthy flavor and a nutritional punch. Beets like to show off a little at the dinner table with their vibrant color and health benefits. The bright pigment found in beets is called betanin and may be beneficial for athletes looking to improve endurance. Try using beets for a crunchy and salty alternative to potato chips by making beet chips to rock the red carpet with your next sandwich. Spoiler alert the leafy greens are edible and nutrient dense too so don't throw them away and add them to your next salad.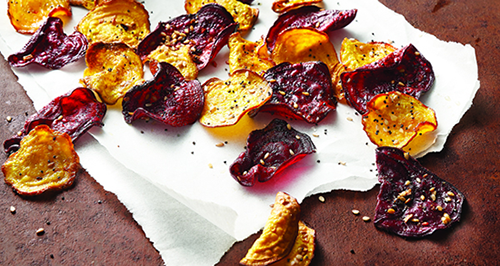 https://discover.freshthyme.com/recipes/360/beet-chips
Check out this cheerful citrus fruit who isn't afraid to smile at the camera! Clementine's are tiny, sweet and easy to eat and happen to be the perfect color and flavor to play the leading role in your winter dish. Clementine's are at their peak all winter long providing refreshing flavors, color and a whole lot of nutrients into every dish. Famous for their immune health properties, you may be surprised to learn that they may also help improve your skin health, keeping your skin looking radiant from the inside out. Next time you have a taste for chips and salsa try making a citrus inspired salsa for a vibrant and award winning appetizer.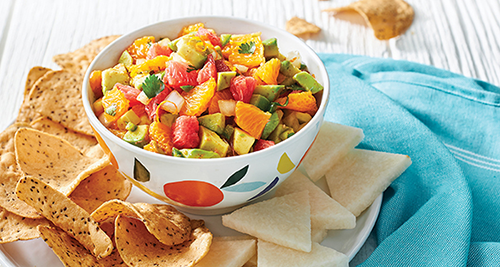 https://discover.freshthyme.com/recipes/479/mandarin-avocado-salsa
Butternut Squash looks brilliant in that radiant orange color! Dense, mellow-sweet winter squash colors the grocery bins with rich golden orange hues. They are great on the plate, bringing comfort food flavors and a heaping helping of vitamins and fiber that make the A-list. Just what the doctor ordered to keep your heart and head in check. Winter squash is very versatile, try roasting it with a little olive oil and salt and pepper or add it to your risotto for a colorful, flavorful and nutrient dense twist to your side dish.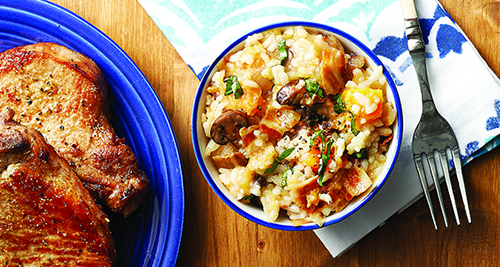 https://discover.freshthyme.com/recipes/362/meghan-s-butternut-squash-risotto