Wish You Ate More Fruits & Veggies? These 5 Clever Hacks Will Help
You know eating fruits and vegetables is good for you, but you don't always eat as many as you should. And you're not alone.
September is National Fruits & Veggies Month – a month-long celebration of America's favorite and flavorful plants – and the plants that no one is eating enough of. In fact, the vast majority of Americans do not eat the daily recommended amounts of fruits and vegetables, with most consuming vegetables just once per day and fruit even less, according to a recent State Of The Plate research report from the Produce For Better Health Foundation (PBH), the Foundation behind the Have A Plant® Movement.
You might be reading this and thinking – that's me! Don't worry, you don't need a hefty budget or fancy cooking skills to eat more fruits and veggies. Another recent PBH study indicates that once people learn new fruit or veggie hacks, they are more likely to Have A Plant® more often.
Trying different fruit and veggie hacks can be a lot of fun, and before you know it, those hacks can turn into healthy habits that last a lifetime. National Fruits & Veggies Month is the perfect time to get inspired and refresh your routine with some fun and flavorful fruit and veggie hacks for better health and well-being.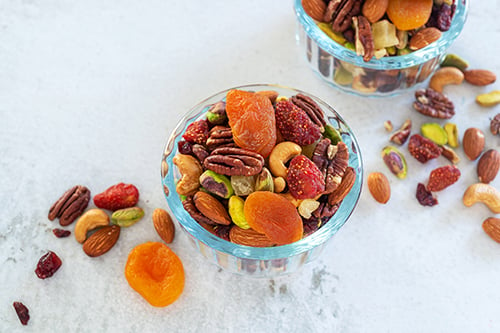 1. Make it easy with fresh, frozen, canned, dried and 100% juice
You can easily eat a rainbow and make it a daily habit over time. Fresh, frozen, canned and dried fruits and vegetables as well as 100% juice all count toward meeting health recommendations. This means you have lots of ways to create your meals and snacks plant-packed! Start your day with a cup of 100% juice; make a sweet and savory trail mix with dried fruit; blend some frozen fruit for a delicious and affordable at-home smoothie; or save time by serving canned or packaged veggies with dinner. You can feel good because all these options are equally nutritious.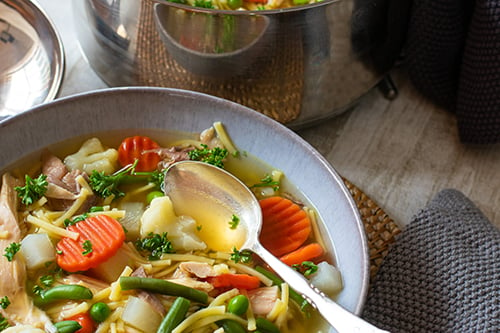 2. Elevate the flavor of soups and sauces
A quick soup or pasta is an easy go-to meal. Pack in some additional flavor and a nutrient boost with a variety of fruits and vegetables. From basic tomato to classic chicken noodle, try tossing in a handful of mixed frozen vegetables while the soup is heating – with minimal effort, the soup will taste more like homemade. You can do the same with pasta sauce. Stir in some frozen veggies for a hearty texture and added nutrition. Prefer a smooth sauce? Open a can of pureed pumpkin and add a dollop or two in. Toss a bagged salad to add as a crunchy side with your soup or pasta – and voila! You have a plant-packed powerhouse combination.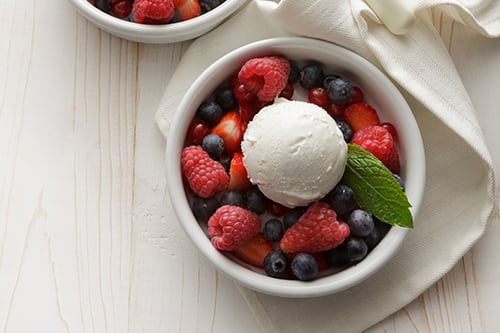 3. Enjoy fruit as dessert
The natural sugars in fruit satisfy a sweet tooth while also adding fiber and nutrients. Get creative with fruit and enjoy its sweetness in new ways with little to no effort. For example, freeze a ripe banana without the peel, add a drizzle or sprinkle of your favorite chocolate and blend for a delicious and creamy banana swirl dessert. You can also freeze peaches right in the can and then open to enjoy a cool and refreshing sorbet. Slice your favorite melon and grill it to bring out its natural sweetness. Chop fresh fruit (or just rinse some berries) and add as a topping to pudding or ice cream.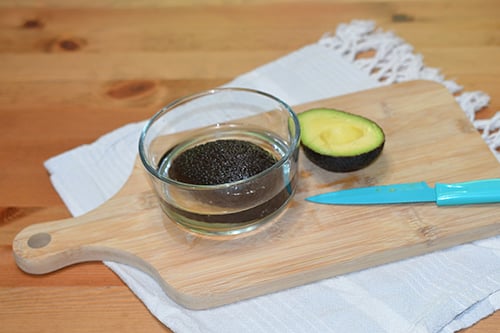 4. Maximize leftover avocado
Avocado's popularity has soared recently, yet many times, you use half the fruit and may be unsure what to do with the other half. To enjoy the other half and reduce waste, try this trick: place the avocado cut-side down in an air-tight container. Then, fill the container with water, cover and store in the fridge to extend its original quality. This prevents the fruit from browning so you can enjoy your avocado for another day or two.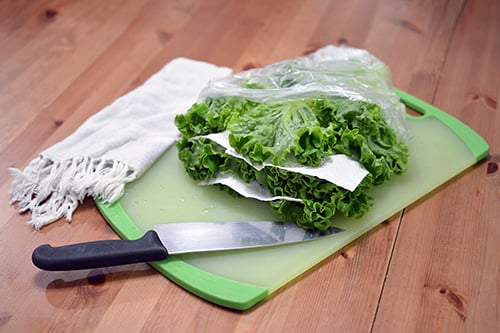 5. Keep greens fresh and lively
Two of the most affordable greens are lettuce and celery. Eating more greens is great, yet they can wilt quickly. Consider these simple solutions. The secret to keeping salad greens from wilting is paper towels. They can be placed on top of a serving bowl, put inside a plastic storage bag, or used to wrap large leaf lettuce before storing to absorb excess moisture. For celery, consider wrapping celery in aluminum foil and store it in the crisper drawer in the fridge.
For more fruit and veggie hacks as well as recipes and plant-passionate inspiration, explore fruitsandveggies.org. #haveaplant