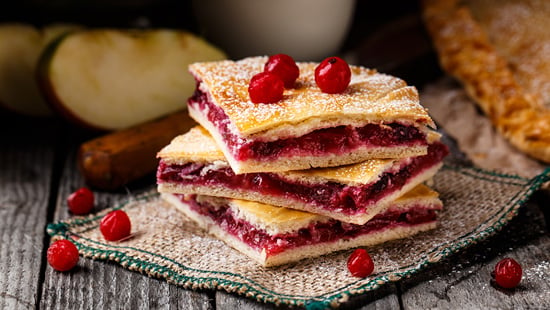 Baked Apples with UMPH! Add cranberries to apples and make this tasty
Baked Apples Recipe.



Cranberry Ice! Put cranberries in the bottom of a bunt pan, add water and freeze. The result? A decorative floating ice ring to spice up any holiday punch.



Make Your Own Mix. Save some money and create your own trail mix. Combine dried fruit, grains, nuts, and maybe even a little dark chocolate … the possibilities are endless!



Raw Relish! Cranberries, apples and oranges make this relish not only a perfect side to any meal but a great topping for sandwiches. Watch Our Video on How to Make Cranberry Relish



Cranberry Decor. Use with cut or silk flowers as a decorative vase accent,
or add to holiday popcorn strings.



The Saucy Standby! Hooked on the cranberry sauce holiday tradition? Break away! This holiday favorite can accompany more than just turkey! Enjoy all year long.
Watch Our Video on How to Store Cranberries



After-School Snacks. Cranberries are just one of many healthy snacks you can give your kids when they come charging through the door. Snacks should be as nutritious as meals and include fruits and vegetables. See Other Healthy After-School Snacks



A Hearty Handful. Toss a little extra flavor and texture atop your oatmeal or cold cereal in the morning, or grab a handful of cranberries for a quick snack!



Cranberries and Cookies? Absolutely! Add dried cranberries to your favorite cookie recipe for a quick holiday makeover.


Cran-Apple Pie. Surprise your taste buds and toss a handful of fresh or dried cranberries into your favorite apple pie recipe before adding the top crust.



See Videos About Cranberries
See Nutrition Information for Cranberries
Fruit & Vegetable Nutrition Database
Key Nutrients Found in Fruits & Vegetables
Dietary Guidelines for Americans
Recipes: Fruit & Vegetable Recipe Database