Most people have tried kiwifruit in a fruit platter at some point and been pleasantly surprised with their sweet flavor.  Shopping for kiwifruit at your local grocery store can be interesting as these fruits aren't nearly as plentiful in supply as other varieties such as apples or oranges.  Plus, if you've never seen a whole kiwi, they look a bit odd, rather like a brown, fuzzy bird egg.  However, don't be deterred by their strange appearance, these "ugly ducklings" are well worth your attention.  Aside from their sweetness, kiwifruit are packed with nutrition.  Each little fruit is filled with fiber, high in Vitamin C, a good source of potassium and a good source of Vitamin E.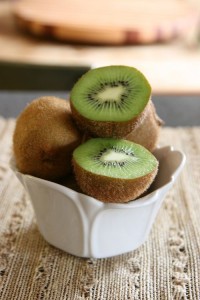 Photo courtesy of ingredientsinc.net

As I mentioned earlier, most times you'll see these fruits sliced on a fruit platter or added to a fruit salad, but you shouldn't stop there.  Be more creative in how you can enjoy their sweet flavor.  I found a couple of recipes that show just how versatile kiwifruit really is.  This Spinach Salad with strawberries, kiwifruit and sliced jicama is perfect for lunch or a dinner side.  A honey-Dijon dressing made from cider vinegar, orange juice, Dijon mustard, vegetable oil, honey and poppy seeds is the perfect topping.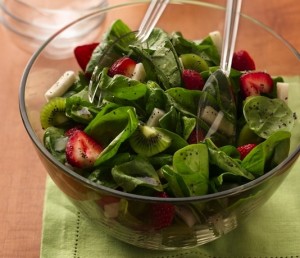 Photo courtesy of Betty Crocker

A main meal option is this recipe for Black Bean Tostadas with Kiwifruit Salsa.  Add this savory entrée to your meatless meals rotation, as it's filling and very flavorful.  An added bonus is you can whip this up in 30 minutes or less, making it perfect for a busy weeknight.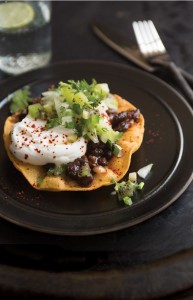 Photo courtesy of Vegetarian Times

Still need more tips for using kiwifruit?  Your Produce Man, Michael Marks, demonstrates his Monster Mash Kiwi Dessert in this quick video, your kids will love.  Fruits & Veggies–More Matters also has their Top 10 Ways To Enjoy Kiwifruit.  Take advantage and enjoy while these delicious fruits are in season!

See all posts