I love avocados.  Everything about them–their mellow flavor, creamy consistency, and I really love knowing they are so good for me.  Avocados are sodium free, cholesterol free, and packed with monounsaturated fat–the "heart healthy" fat.  This makes them an excellent substitute in recipes that call for butter or heavier spreads.  While we traditionally think of avocados used in in Mexican fare, they can be used in so many different ways.  I've collected a few recipes that highlight their delicate flavor.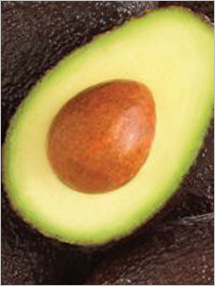 Courtesy of Fruits & Veggies–More Matters
Cucumber Tomato Avocado Salad is a perfect summer side dish.  Consider using fresh cucumbers and tomatoes from your garden or farmer's market in this dish.  In addition, you'll include sliced red onion, diced avocados, chopped cilantro, olive oil, lemon juice, salt, and pepper.  Super easy and so good!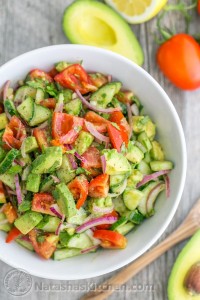 Courtesy of Natasha's Kitchen
Avocado Dip is like a guacamole on steroids.  You'll combine diced avocados with a can of corn, a can of black beans, and finely chopped red onion.  Then you'll add in 1/3 cup of salsa verde and mix together.  You can serve immediately or chill in the refrigerator for a few hours.


Courtesy of Together As Family
Rethink your idea of tuna salad with this Avocado Tuna Salad recipe.  Diced avocado, sliced cucumber, sliced red onion, and chopped red onion add lots of crunch to this salad.  A dressing is made from lemon juice, olive oil, salt, and pepper.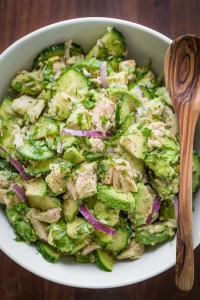 Courtesy of Natasha's Kitchen
Need more ideas?  Fruits & Veggies–More Matters has their Top 10 Ways To Enjoy Avocados, which include slicing them on your sandwich and adding them to a stir-fry.  I'm back next week with some delicious stuff vegetable recipes.
See all posts