More than any other time of year, many of us are spending time in the kitchen baking lots of sweet treats.  Yes, the holidays are known for cookies, cakes and scrumptious desserts, but that doesn't mean you can't include some delicious fruit to your favorite recipes.  I find that with some recipes, the addition of certain dried fruits or nuts actually enhance the flavor!
The simplest way is to start with basic cookie or bar recipes.  A good example would be an oatmeal or gingerbread recipe and add dried fruit like raisins, dates, dried cranberries or chopped nuts such as pecans, almonds or walnuts.  There are certain cookie recipes that will call for citrus juice and/or peel, which also adds a wonderful flavor.  Another great idea is to add fruit preserves to cookie bar (think layered bars) recipes.  I found one that I'm definitely going to try this year.  It's Red Raspberry Chocolate Bars and I've always loved the flavor of raspberry and chocolate together.  This recipe also calls for finely chopped nuts (I'm going to use pecans).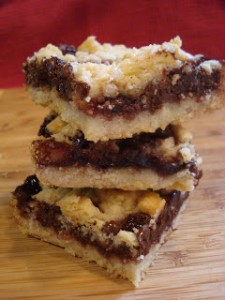 Desserts this time of year tend to be cakes and pies, which are great, but Fruits & Veggies–More Matters has a few I think are both delicious and give your guests something a little different to enjoy.  Pear 'n Apple Crisp with Cranberries is simple to prepare, ready in 30 minutes and uses in season fruit.  Just top with a little whipped cream or low-fat ice cream and it will be a hit.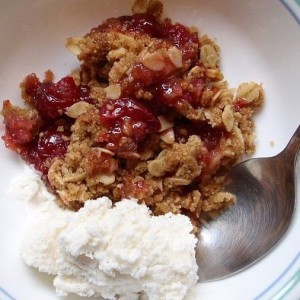 For a more formal dinner gathering, Ginger Poached Pears is the ideal dessert selection.  Honey and ginger flavor in season pears and make for a beautiful presentation to any special occasion.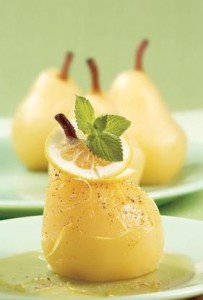 As you can see, it's really not difficult to incorporate some fruit, be it fresh, dried or in preserve form, into your holiday sweets.  I think you'll find by doing so you'll discover some new holiday favorites and might even improve a few of your old ones.
See all posts