If you're a big fan of make-ahead breakfasts, this baked oatmeal recipe is for you. This blueberry- and banana-based breakfast casserole packed with fiber and protein couldn't be easier to make!
Instructions
Preheat the oven to 375 degrees
Spray or lightly butter the inside of a square 8-inch baking dish
Combine oats, baking powder, cinnamon, and salt
In separate bowl, whisk together sugar, milk, egg, butter, and vanilla
Layer sliced bananas across the bottom of baking dish and cover with a layer about 1 cup of berries on top of banana
Evenly spready dry ingredients over bananas and berries.  Slowly pour wet ingredients in
Sprinkle mixed nuts and remaining berries over the top
8 . Bake for 35 to 45 minutes uncovered. Top will brown and oat mixture will set/firm
Remove from oven. Can serve hot. To store let cool. Then refrigerate
Reheat small portion in microwave or in oven. Serve in bowl with milk poured over the top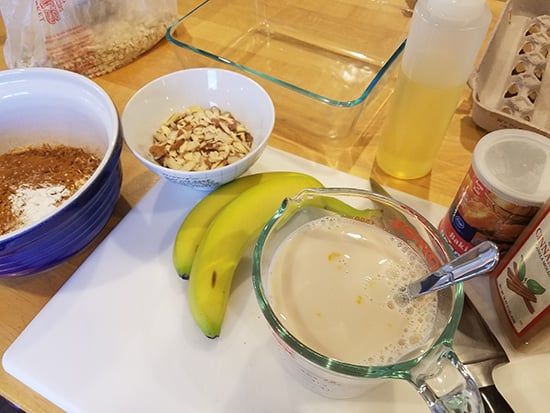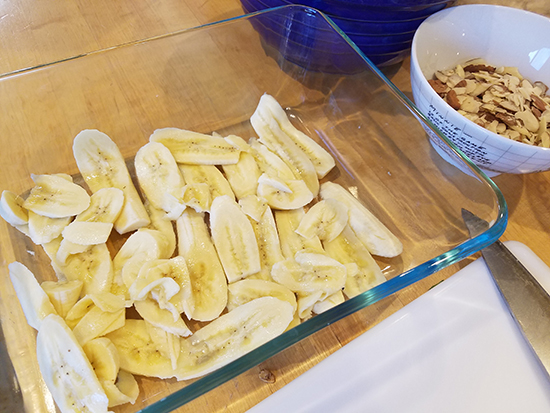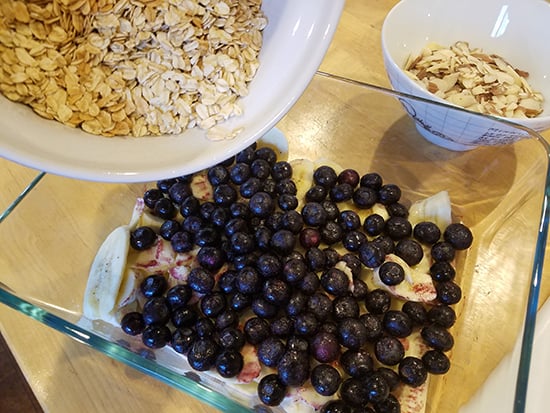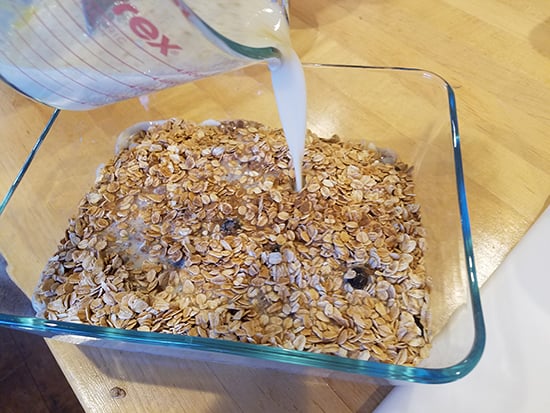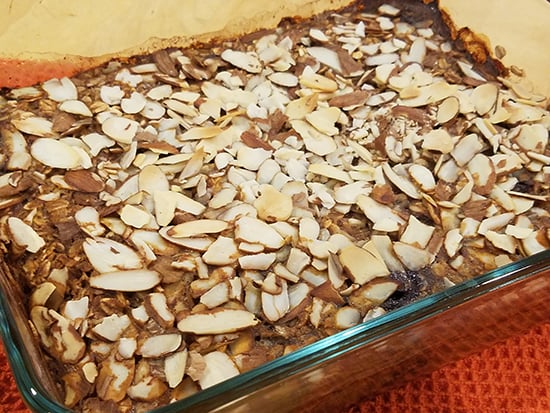 Recipe Notes:
Start with bananas that have a little green in them. The firm banana is easier to cut, doesn't get mushy, and has a baked apple texture.
Layer the fruit on the bottom. I tried many times to put some fruit on top and it always sinks to the bottom.
Strawberries are a no go! Trust me. They get very soggy, taste funny after a day, and don't reheat well at all! Frozen tropical fruits like pineapple/mango mixtures work well if you leave out the cinnamon.