Have A Plant® Cook Along
Celery-brate A Flavorful Friendsgiving With Chef Todd: Turkey Hacks & Sides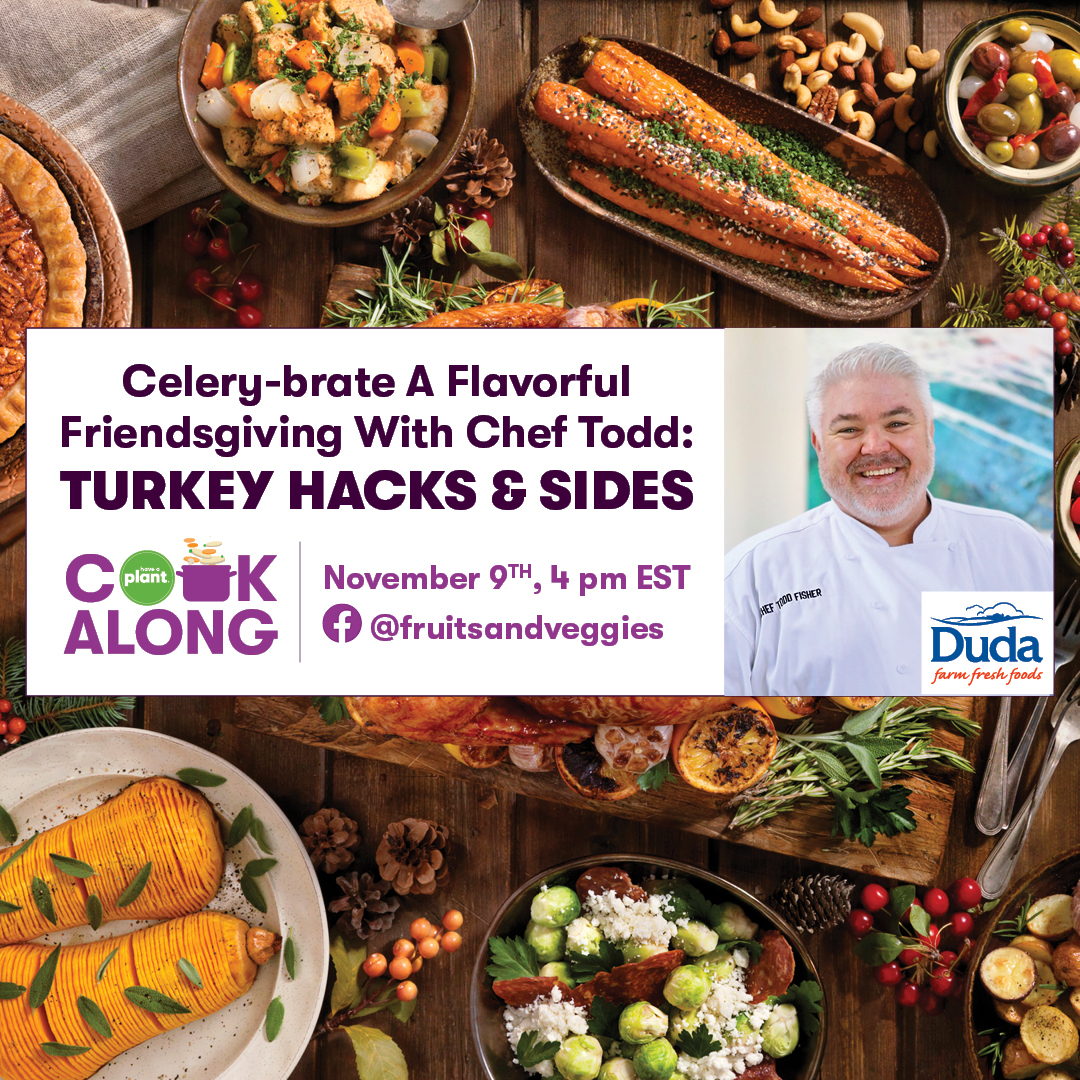 Join the fabulous Chef Todd along with PBH and Duda Farm Fresh Foods for this Facebook LIVE event @fruitsandveggies on November 9th at 4 p.m. EST.  Learn some new turkey hacks as well as how to create plant-packed festive side dishes to get you ready to Celery-brate A Flavorful Friendsgiving.
Download the recipes and shopping list
Here's a preview of the recipes we'll be making:
See you there!