This week is filled with July 4th festivities–picnics, barbeques and backyard cookouts.  Whether you're at the beach, around the campsite or just spending it relaxing at home, delicious food is always a requirement for a successful celebration.  This year, consider taking some of the usual picnic/barbeque fare and putting a healthy twist on it.
Let's start with a typical side–macaroni salad.  The traditional version consists of pasta with a mayonnaise base along with diced celery and onion.  Swap this out with Greek Pasta Salad w/Red Wine Vinaigrette for a healthier and tastier change.  This recipe uses red onions, cherry tomatoes, cucumbers, green peppers, olives and feta cheese for its ingredients.  Instead of heavy mayonnaise, this dressing uses red wine vinegar, olive oil, lemon juice and herbs to flavor this salad.  More taste and less fat/calories!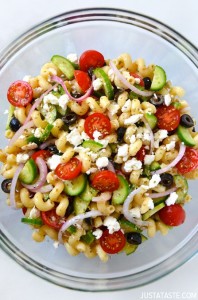 Another popular dish at cookouts are Deviled Eggs.  Avocado Stuffed Eggs are a healthier version that won't leave you missing any of the original recipe's flavor. The only thing omitted is the fat and calories of the mayonnaise used as the original base.  Instead, this recipe uses avocado for its creamy consistency.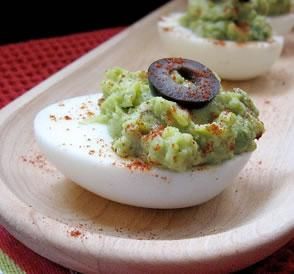 What's a celebration without dessert?  This Fourth of July Dessert keeps it super simple by combining fresh strawberries and blueberries with some low-fat vanilla yogurt and whipped topping in an old fashioned mason jar.  Fresh flavors and patriotic colors–perfect for the holiday!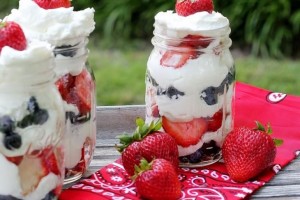 These recipes prove you can enjoy your holiday with flavorful food while still keeping it healthy.  Have a fun and safe July 4th!
See all posts