Oftentimes we think of adults when it comes to heart-healthy foods. But what about the kids? It's important to start our kids off with nutritious and heart-healthy foods when they're young. There are so many ways to be creative with some simple foods to make fun snacks even the kids can make!
When I'm teaching kids' classes at work or even just making fun recipes with family members in the kitchen, I always like to share why we are using these ingredients. Children are always curious! (Haven't you ever been asked 'why' a million times by a young child?) Take the opportunity to spend the day in the kitchen with the kiddos and plug in a few tips for nutrition along the way! Especially for the young children, working in the kitchen is a great way to help them learn colors and practice counting, too!
Here are some of my favorite recipes to make with the kids that double as heart-healthy snacks they'll be sure to love!
Recipes
Overnight Oats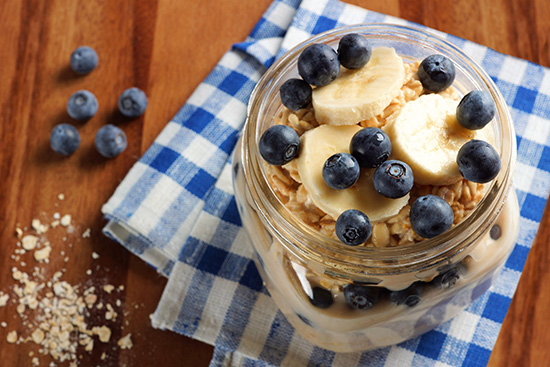 We see these overnight oat recipes all over the internet; they make a great breakfast or mid-day snack for kids. The fact that kids can make it all by themselves and not have to cook, makes it a win-win situation. Plus, the kids can add in their favorite ingredients to make it just how they like it. The base of any version of overnight oats is simple:
The Base: ½ C. oats + ½ C. low fat milk
The extras: There are so many ingredients you can add for great nutrition and even better flavor. Here are some of my favorite combinations:

Flaxseed, chia seeds, fresh blueberries, sliced bananas, splash of vanilla extract
Flaxseed, chia seeds, peanut butter and a few chocolate chips
Flaxseed, chia seeds, apple chunks and a dash of cinnamon
Cupid's Arrows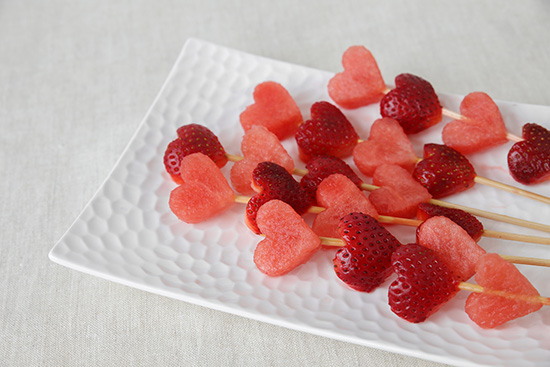 Take something as simple as strawberries and make the whole family feel the love around Valentine's Day. These skewers are fun, easy, and the kids will love them! Plus, if you change the name to something like, Cupid's Arrows, it becomes the perfect treat for Heart-Health Month and Valentine's Day. You can even add in other pink and red fruits like watermelon!
Let's celebrate Heart-Health Month together with our family, friends, patients, and guests of all ages. Especially those young ones!