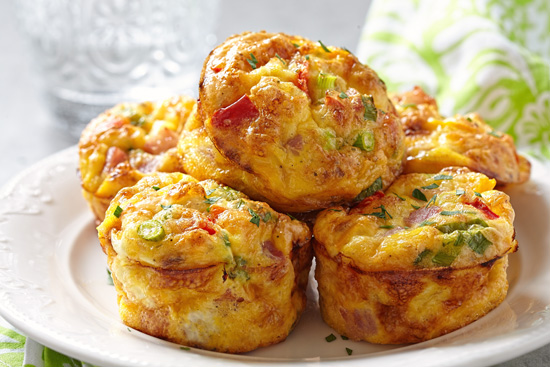 Getting the recommended 5-9 servings of fruits and vegetables per day can be a challenge. So don't wait for dinner, start early!

Sugary cereals, frozen waffles, and breakfast sandwiches are seemingly convenient options that can be tempting to reach for before running out the door. While these options are tasty, their high sugar and refined carbohydrate content often leaves you feeling hungry way before it's time for lunch. Avoid this issue by pre-making your own grab-and-go option: Veggie Egg Muffins.

Packed with protein and vegetables, egg muffins can be made ahead for an easy AM meal. The protein from the egg and the fiber from the vegetables work together to keep you full for a longer amount of time! Besides being an easy way to jump-start your veggie intake, these muffins can be made ahead and are easily adaptable to personal preferences.

How To Make Veggie Egg Muffins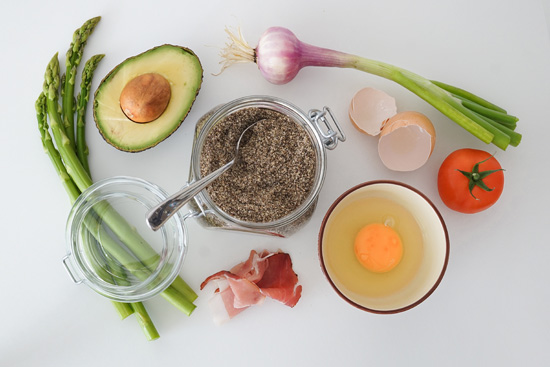 Prep the egg mixture: In a large bowl, crack 6 large eggs and whisk together with ½ cup non-fat milk. Add salt and pepper to taste. Distribute the mixture evenly into a greased muffin pan (will make 12 muffins). Each cup should be about 2/3 of the way full, leaving plenty of room for vegetables!

Choose your veggies: The options here are truly endless! You can use the same combination for the whole pan, or try different ones to suit everyone's liking. A few tasty options include:
Cherry tomato, onion, spinach, feta
Mushroom, onion, Swiss
Broccoli, tomato, bacon, cheddar
Cut all of the vegetables into small pieces and shred the cheese before placing into the egg mixture. You can leave the veggies raw or sauté first for extra flavor.

Cook: Place the muffins in a 350°F oven for 20 minutes, until the top looks firm and fully cooked.

Eat or store: Enjoy warm right out of the oven! Keep leftovers in an airtight container in the fridge for up to 4 days, or the freezer for 1-2 months. Warm in the microwave before serving.
Allison Witmer, B.S.
Redner's Markets
Insider's Viewpoint Archive
Fruit & Vegetable Recipes
Video Center: Selection, Storage, and Preparation of Fruits & Vegetables.