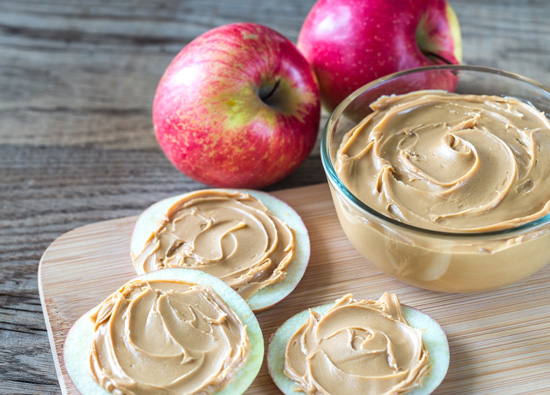 The American plate is changing as more and more consumers eschew meals in favor of snacks. In the State of Snacking survey conducted by Information Resources, Inc (2016), participants ate an average of 2.7 snacks per day and 46% ate 3+ snacks daily. Considering that typical snack foods are high in sodium and low in fiber, this could be a blow to our nation's nutritional status. However, there are so many forms of fruits and vegetables to fulfill our ever-growing love of snacks. Check out these tips to make sure snack-time also means fruit and veggie time.

8 Ways to Make Snack Time = Fruit & Veggie Time
Wash and eat produce like apples, apricots, berries, cherries, grapes, peaches, pears, plums, baby carrots, sugar snap peas, edamame, grape tomatoes and mini-peppers (the original convenience food). No plates or bowls needed.
Peel and eat produce like bananas, carrots, clementines, cucumbers, grapefruit, kiwi, mango, oranges, pineapple and melons, which are great for the lunch box or an after-school snack.
Add dried fruits like cranberries, cherries or raisins to cereal or nuts for a simple trail mix.
Use lettuce or cabbage to roll up cheese and spinach for a wrapped snack.
Frozen fruit makes a great addition to yogurt and is perfect for making a snack-sized smoothie.
Add berries or tomatoes to cottage cheese for a high-protein and nutrient-rich snack.
Choose in-the-aisle favorites like applesauce, fruit and veggie pouches, and fruit cups filled with pineapples, mandarins, pears and peaches.
Looking for a frozen treat? Try popsicles made with 100% fruit and vegetable juice.
Recipe

Apple-Peanut Butter Sandwich
Serves 1

Ingredients

1 Apple cored, sliced into rings
2 tablespoon Peanut Butter, or other nut butter
1 tablespoon Granola
1 tablespoon Dried Cranberries

Directions
Use apple slices as bread. Spread peanut butter on each apple slice. Sprinkle one slice with granola and cranberries. Top with other apple slice to form sandwich.

Nutrition Information (per serving): 319 calories, 16g fat, 72mg sodium, 43g carbohydrate, 7g fiber, 8g protein

Source: Meijer
Melissa Hehmann, MS, RDN, CDE, ACE-CPT, RYT
Healthy Living Advisor
Meijer, Inc.
Insider's Viewpoint Archive
Fruit & Vegetable Recipes
Video Center: Selection, Storage, and Preparation of Fruits & Vegetables.