Yes, I know I'm one week early, but since we changed the clocks yesterday to "spring" forward, I'm ready to launch into a new season!  This time of year is perfect for fresh, new meal ideas.  Think lighter fare, packed with plenty of healthy fruit and veggies.  As we usher in spring, we also see a whole new variety of fresh produce come into season.  To kick start your healthy eating habits, I've got a few perfect recipe ideas that take advantage of fruit and vegetables that are or will be at their peak of flavor during the next few months.
Balsamic Spring Vegetable Salad is hearty enough for a dinner entrée.  Red potatoes, asparagus, arugula, avocado, artichoke hearts, and chickpeas are the basis of your salad.  A dressing is created from olive oil, balsamic vinegar, lemon juice, dried oregano, dried basil, garlic powder, salt, and pepper.  An added bonus is how beautifully this dish presents.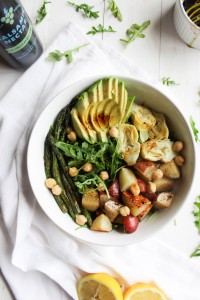 Courtesy of Pumpkin and Peanut Butter
This healthy Spring Veggie Frittata is perfect for breakfast, lunch, or dinner.  Egg whites, eggs, asparagus, cherry tomatoes, broccoli florets, garlic powder, dried thyme, and salt are combined and then baked for 25-30 minutes at 400 degrees.  Serve this dish with fresh fruit at breakfast or a side salad at lunch or dinner.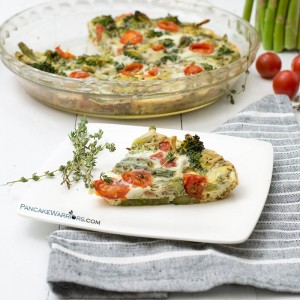 Courtesy of Pancake Warriors
Spring Confetti Salad is a delicious mix of flavors, colors, and textures.  Sauteed asparagus, shallots, arugula or mixed greens, kale, shredded red cabbage, sliced watermelon radishes, chickpeas, Kalamata olives, feta cheese, and pistachios create your salad.  A simple dressing is made from olive oil, lemon juice, plenty of ground black pepper, and salt to taste.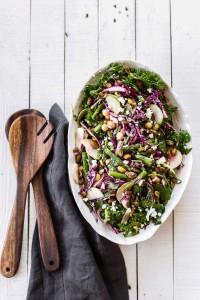 Courtesy of Edible Perspective
Next week I'll have some terrific meatless recipes to celebrate The Great American Meat Out (3/20).
See all posts