Alex Caspero, MA, RD, CLT
Everyday Chef, Fruits & Veggies—More Matters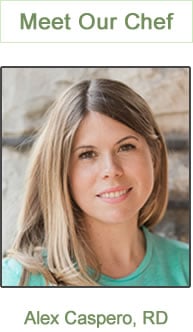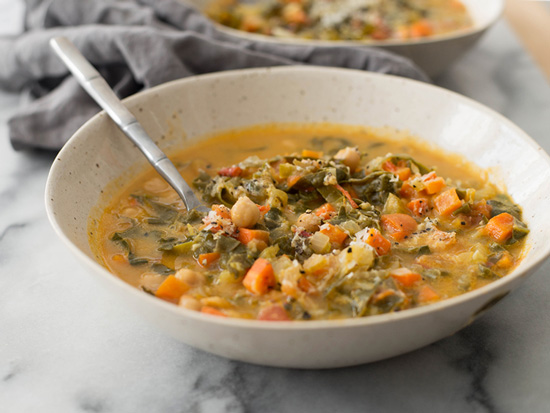 This time of year, I'm a big fan of simple soups. I love the convenience of a one-dish meal simmering on the stovetop, ready for eating whenever I am. That's the true beauty of soup, it's almost impossible to overcook. Sometimes I'll enjoy soup as soon as it's ready (usually after a 30-minute simmer) and other times, I'll let it go for hours before I finally enjoy a bowl.

This soup is a great way to enjoy Swiss chard, especially if you need a break from spinach, kale or other greens. I kept the ingredient list fairly short for ease, but feel free to add in your favorite vegetables: zucchini, potatoes, and squash would all be great here. To thicken the soup without having to rely on additional cream or fillers, purée 1 cup of the chickpeas with broth before adding to the soup. This gives a nice, silky body to the soup while still keeping it light.

Swiss Chard & Chickpea Soup Recipe

Ingredients
2 (15 ounce cans chickpeas), drained and rinsed
4 cups vegetable broth, low-sodium if desired
1 tablespoon olive oil
1 white or yellow onion, diced
1 large carrot, diced
2 ribs celery, diced
3 cloves garlic, diced
3 large tomatoes, diced
1 teaspoon dried rosemary
2 bay leaves
1 small bunch Swiss chard, chopped
Freshly grated Parmesan cheese, for topping, if desired

Directions
Place 1 cup of the chickpeas in a blender along with 1 cup of vegetable broth. Purée until creamy and smooth, then set aside.

Heat the olive oil in a large pot over medium heat. Add the onion, carrot, celery and garlic then sauté until very soft and onions are cooked through, about 10 minutes. Add in the tomatoes and rosemary and cook another 5 minutes, stirring often.

Add in the bay leaves, remaining vegetable broth, chickpea mixture, remaining chickpeas and Swiss chard. Reduce heat to medium-low and simmer for 20-30 minutes until Swiss chard is soft and mixture is heated through.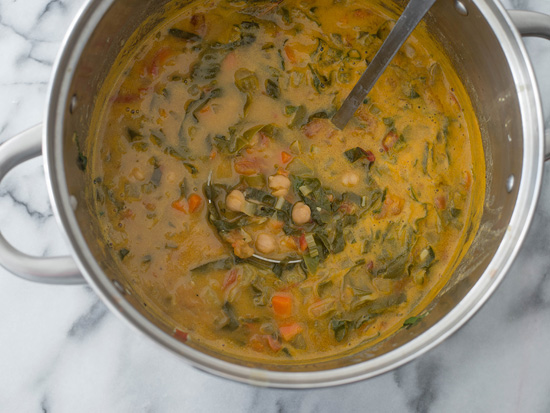 Season to taste, as needed, with salt and freshly ground pepper. Serve, garnishing with freshly grated parmesan cheese, if desired.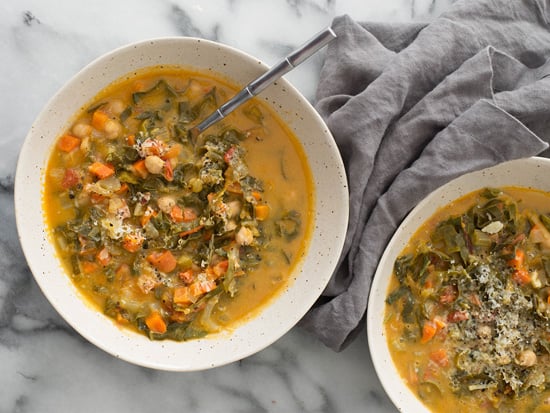 Nutrition Info
Per serving (4): 313 calories, 8g fat, 1g saturated fat, 800mg sodium, 48g carbohydrates, 13g fiber, 11g sugars, 16g protein

Photo Credit: Alex Caspero