Alex Caspero, MA, RD, CLT
Everyday Chef, Fruits & Veggies—More Matters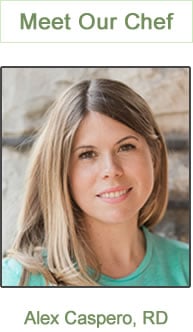 Fall is in the air, which means the season of pumpkin flavored everything is upon us. While all winter squashes come into season this time of year, it's the pumpkin that tends to get the most social media fanfare. With good reason, one cup of pumpkin purée contains 7g of fiber, 3g of protein, and 50% of recommended vitamin K intake for only 80 calories and 1g of fat.

Sure, it's easy to buy the canned stuff but have you ever tried to make your own pumpkin purée? Not only does homemade purée feature all of the nutritional benefits, the taste can't be beat. Homemade pumpkin purée is easier than it sounds. It also freezes well so prep a few pumpkins, blend the purée and place in freezer-safe containers for easy access throughout the winter.

Pumpkin Purée Recipe
Make sure to choose a smaller pie pumpkin for this over the larger jack-o-lantern varieties. While it may seem like bigger is better, larger pumpkins are very fibrous and won't create a creamy purée that's perfect in soups, pies, and baked goods. For an easy morning treat, combine ½ cup homemade purée with 1 cup milk, frozen banana, 1 teaspoon molasses, pinch of cinnamon, ginger and nutmeg for a pumpkin-pie smoothie.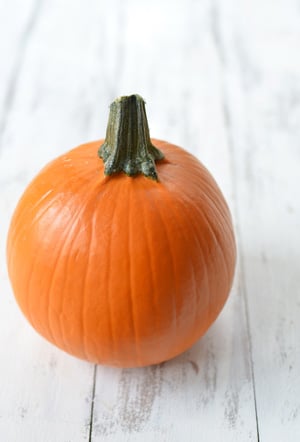 Ingredients
1 small 2-3 pound sugar pumpkin
2 teaspoons olive oil
1 piece parchment paper

Directions
Preheat the oven to 350°F.
Using a sharp knife, slice the stem off and then slice the pumpkin in half width-wise.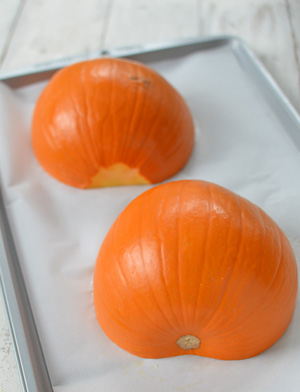 Using a spoon, scoop out the seeds and remove any excess goop. From here, you can clean the seeds and roast them for homemade pumpkin seeds!
Lightly rub the inside of the pumpkin flesh with olive oil and place flesh side down on a baking sheet lined with parchment paper.
Place in the oven and roast for roughly 45 minutes until you can easily pierce the flesh with a fork.
Remove from oven and let cool for 10 minutes. Scoop out the flesh with a spoon as it should easily separate from the thin skin.

Now you are ready to make your own pumpkin purée! Place the cooked pumpkin flesh in a blender or food processor and blend until creamy and smooth. Depending on the power of your blender, this may take up to two minutes.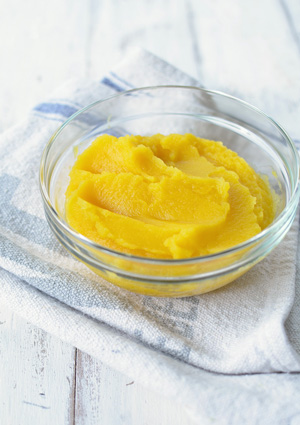 Note: One 3-pound pumpkin should make roughly 3.5 cups of homemade pumpkin purée. Use your purée to make pies, cookies, muffins, smoothies, ect.

Photo Credit: Alex Caspero