New to green smoothies? Start here. This option is lightly sweetened for green smoothie beginners, yet delicious enough for anyone to enjoy. Fresh, in-season pears are combined with warming ginger and cinnamon plus spinach for color and nutrition.
The trick to coffee-house worthy smoothies is using a high-powered blender. While you don't need to spend hundreds of dollars, having a powerful blender will purée the greens fully, instead of leaving behind small bits of leaves. If you don't have one, pulse the spinach leaves first in the blender into really small pieces, then add the rest of the ingredients and purée until smooth.
Additionally, I recommend keeping a bag of frozen bananas in the freezer for easy smoothie making. Adding a frozen banana, compared to a fresh one, creates a milkshake-like consistency and keeps the entire smoothie ice cold.
Ginger Pear Smoothie Recipe
Ingredients
2 cups fresh spinach leaves
1 ½ cups almond milk
4 medium pears, roughly chopped
1″ piece fresh ginger, grated
¼ teaspoon ground cinnamon
1 teaspoon vanilla extract
1 frozen banana
½ cup ice
Directions
Place all ingredients in a blender and purée until creamy and smooth.
Divide into glasses and serve.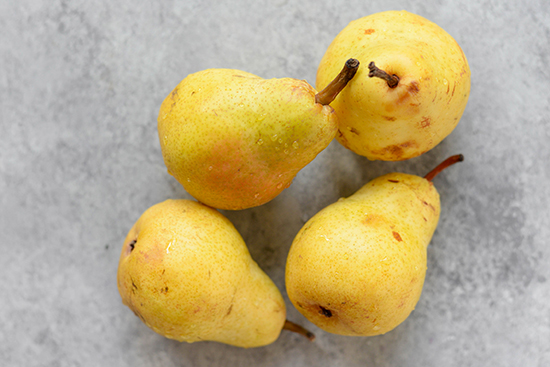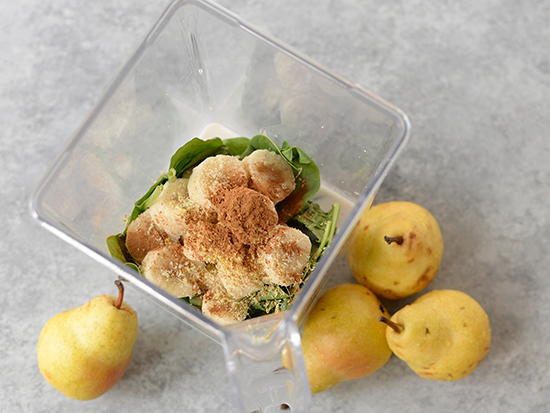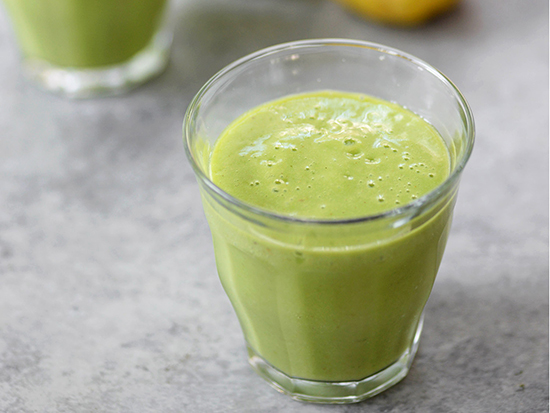 Nutrition Info
Per serving: (4) 142 calories, 1g fat, 0g saturated fat, 0mg cholesterol, 79mg sodium, 447mg potassium, 33g carbohydrates, 20g sugar, 6g fiber, 2g protein