Savor this sorbet on hot summer days when you want a refreshing treat! Honeydew sorbet is exactly what's needed when temperatures rise above 90 degrees F. Made with just a handful of ingredients, this sorbet is simple to make and can be done with or without an ice cream maker.
Not a fan of honeydew? No problem. Any melon, like watermelon or cantaloupe will work. Depending on the ripeness of the melon, you may need to add more or less honey.
Melon Sorbet

Ingredients
4 cups seeded and roughly chopped honeydew
2 tablespoons lime juice
¼ cup canned coconut milk
¼ teaspoon salt
¼ cup honey
Directions
Place the honeydew, lime juice, coconut milk, salt and honey into a blender and puree until smooth.
Process using an ice cream maker, according to manufacture's directions.
If you don't have an ice cream maker, do this. Place the cubed honeydew, with space in between, on a parchment-lined baking sheet and freeze for 4-6 hours, or until completely frozen. Place the frozen honeydew and remaining ingredients in a food processor and pulse until crumbly. Transfer to a metal or glass loaf pan and freeze until solid, about 1-2 hours.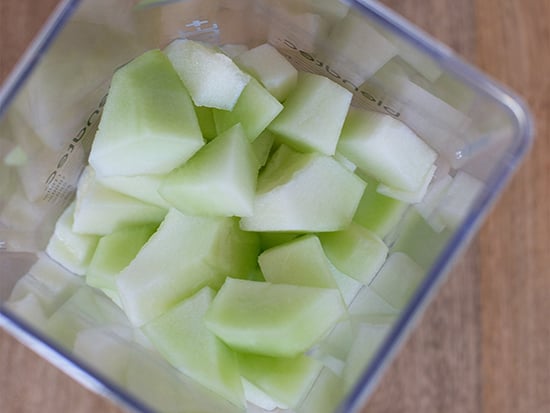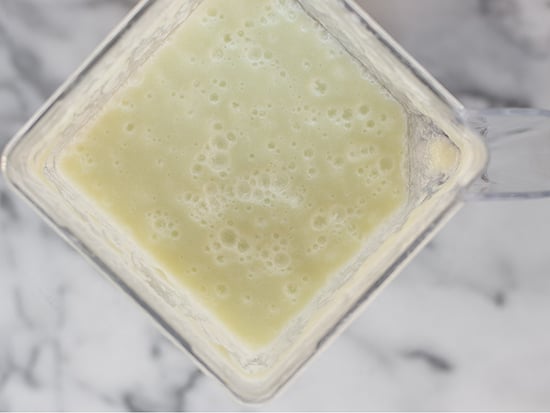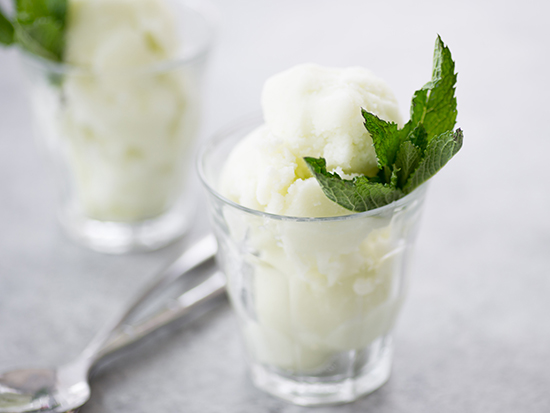 Nutrition Info
Per serving: 107 calories, 3g fat, 2g saturated fat, 0mg cholesterol, 119mg sodium, 23g carbohydrates, 21g sugar, 1g fiber, 1g protein
Photo Credit: Alex Caspero