Alex Caspero, MA, RD, CLT
Everyday Chef, Fruits & Veggies—More Matters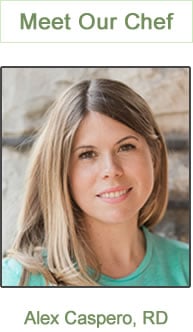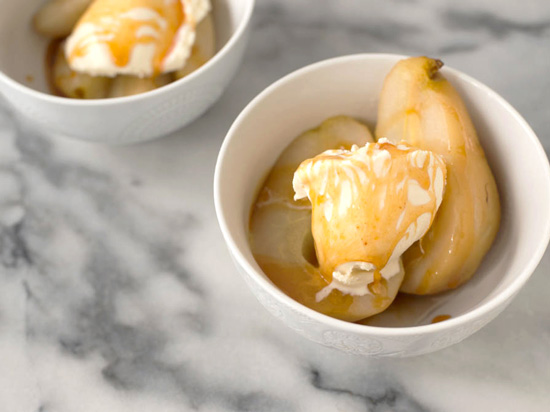 A poached pear dish is one of my favorite desserts to serve in the winter. For one thing, it can be made hours (even days) ahead of time and not lose flavor or texture, making it perfect for busy gatherings or a last-minute weeknight dessert craving.

Poaching is a gentle way to infuse pears (or other fruits) with a flavorful liquid. That means this recipe can easily be adapted for the seasons. Try grape, pineapple or orange juice infused with berries, herbs or spices. The other benefit to making these ahead of time? The longer the pears sit in the flavorful syrup after poaching, the better they'll taste. Great for dessert, poached pears also make a delicious breakfast with yogurt and granola.

Poaching couldn't be easier, but you want to make sure the pears are always covered in liquid or else they will discolor. To cook the pears evenly and thoroughly, press them into the liquid with a wooden spoon and keep an eye on them to make sure they are constantly submerged. To check for doneness, poke a pear with a paring knife. If it meets no resistance, it's done.

Honey Ginger Poached Pears
Serves 4

Ingredients
5 cups apple cider
1 cup water
2 cinnamon stick
1 inch piece fresh ginger, sliced
4 medium pears, peeled and halved or quartered, seeds removed
3 tablespoons honey

Ice cream or yogurt, for serving (optional)

Directions
Bring the apple cider, water, cinnamon and ginger to a boil in a large saucepan. Add the pears, reduce heat to a simmer and cook for 25-30 minutes until tender, turning the pears as needed to cover with liquid.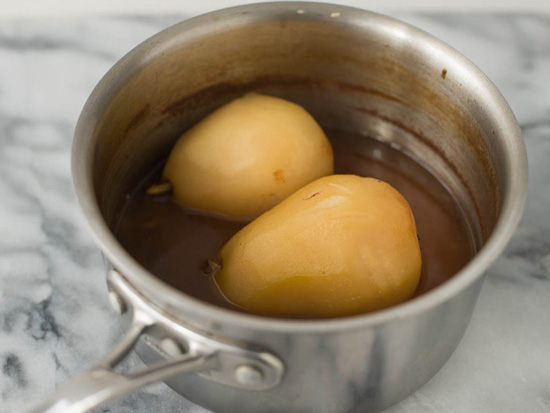 When pears are tender, remove from heat and set aside. Let pears cool completely in the liquid, then remove. Add the honey to the remaining liquid and bring back to a boil. Reduce heat to medium-low and simmer until syrupy and thick, about 8-10 minutes. Remove cinnamon and ginger.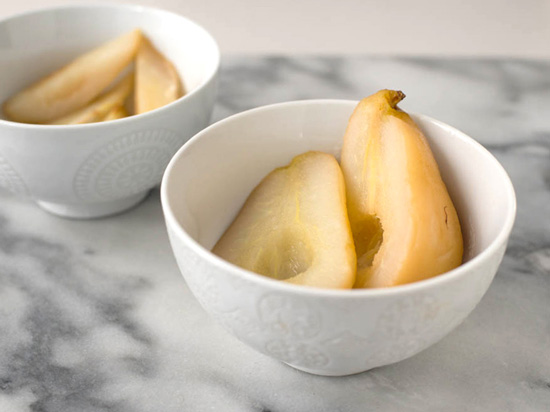 To serve, place pears in a bowl and top with ice cream or yogurt, if using. Drizzle with honey-ginger mixture.

Nutrition Info
Per serving: 319 calories, 0.8g fat, 13mg sodium, 638mg potassium, 82.2g carbohydrates, 7.1g fiber, 1g protein
Photo Credit: Alex Caspero