Small but mighty, dried fruit packs micronutrients, fiber and antioxidants and can be used in a variety of ways. Just one piece of dried fruit contains about the same nutrients as a piece of fresh fruit but in a much tinier package. Dried fruit isn't just for snacking anymore. Here are a few fun ways to use dried fruit!
Dates for Dessert! Dates can be used as a natural sweetener because they contain fructose which is a natural type of sugar found in fruit. In addition to their sweet flavor, you might also recognize a hint of caramel flavor which makes them perfect as a caramel filling in this Date Caramel Stuffed Brownies recipe.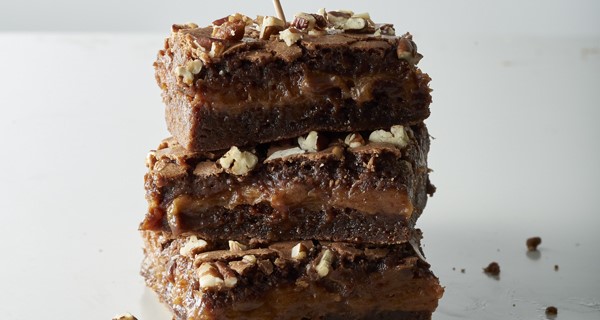 Tangy Side Salad with a Dried Cherry Twist! Dried cherries are the perfect tart topping to boost the flavor profile of a salad. Just a handful of dried cherries mixed into a veggie-forward salad like this Tangy Cherry Brussels Sprout Slaw recipe can boost your nutrient intake and may become your new favorite summer salad.
Crave this Dried Cranberry Snack! Dried cranberries are an easy fruit option to sneak into any trail mix or energy bite recipe. Energy bites are my favorite snack recipe to make because with a few simple ingredients you can get a lean protein, quality carbohydrate and healthy fat snack like in this Crispy Quinoa Energy Bite recipe.