For me, Easter is a bit different than other major holidays as far as family meals are concerned.  Unlike Thanksgiving and Christmas, where a big dinner is served, my family typically celebrated Easter with a Sunday brunch.  Even if you don't celebrate Easter, springtime is the perfect season for brunches and you can really use any excuse to get the family together on the weekend for a midday meal.

The foundation of most brunches is an egg dish.  Rather than go with some that tend to be heavy on the meat and cheese (which also means heavy on the fat and calories), I've selected a Spring Vegetable Quiche.  This recipe includes asparagus, leeks and spring peas in the mix.  If you choose, you can also add some lean ham for added flavor.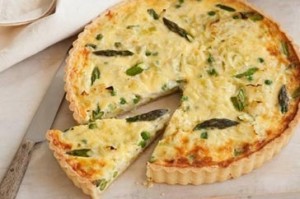 An elegant sidedish is Asparagus Ricotta Tart.  This recipe uses puff pastry, fresh asparagus, which is in-season right now, and savory ricotta cheese as its main ingredients.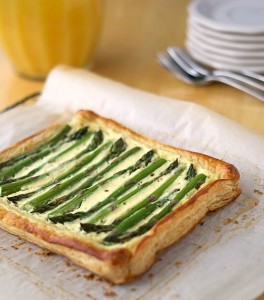 An Easter brunch wouldn't be complete without a fruit salad.  I typically try to use what is currently in season.  Right now you might want to look for strawberries, honeydew melon, mangoes, and pineapple.  I couldn't resist sharing this Easter brunch, fun idea for a fruit salad I found on Pinterest.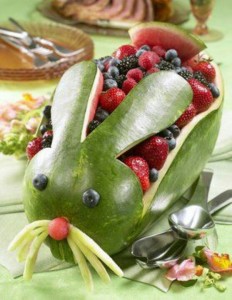 Finally, since strawberries are plentiful right now, I decided to turn back to a past blog entry from guest blogger Jodi Reinman, who has her own "Garlic Girl" blog and works as Public Relations and Social Media Manager for the California Strawberry Commission.  Jodi shared a delicious recipe for Red Berry Whole Wheat Scones with us and these would be ideal to serve at any spring brunch.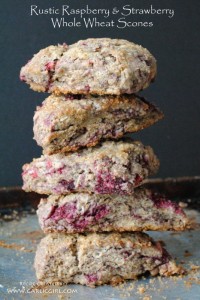 I hope you try these recipes for your own Easter or spring brunch as they take advantage of the freshest spring produce.  Happy Easter to all who celebrate!
See all posts