During the cooler weather, especially with the holidays, bread is frequently served at meals.  Think serving a hearty soup or stew and then having some fresh rolls or bread on the side–it's my idea of the perfect comfort meal.  Instead of the usual white bread or sourdough rolls, I've collected some interesting and healthier options to try at your next meal.
These Sweet Potato Dinner Rolls are excellent–the sweet potato and honey give them a little sweetness.  And, they are slightly chewy on the outside, yet soft on the inside.  You'll need a large sweet potato, buttermilk, eggs, melted, unsalted butter, instant, yeast, salt, and bread flour.  Once prepared, these rolls store in a sealed plastic bag for up to three days.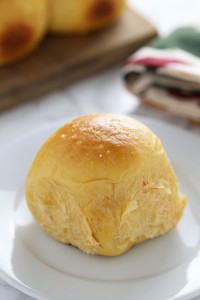 Courtesy of Handle the Heat
If you're looking for a great low-carb version, these Rosemary Onion Dinner Rolls are for you.  You'll need coconut flour, almond flour, flax meal, salt, baking powder, onion powder, dried rosemary, eggs, water, and olive oil.  You can also opt to make this bread into a loaf if you choose.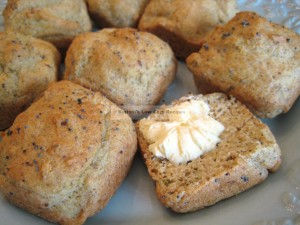 Courtesy of Buttoni's Low Carb Recipes
Another sweet/savory recipe are these Orange Buttermilk Dinner Rolls.  They have flour, sugar, warm buttermilk, honey, dry yeast, melted butter, grated orange rind, and salt.  These rolls go well with roasted pork.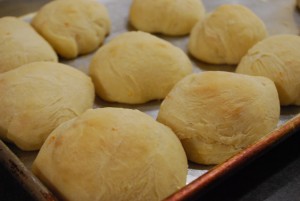 Courtesy of Pointless Meals
I hope everyone has a wonderful Thanksgiving this week and I'll return next Monday with some great recipes for homemade salad dressings.
See all posts