I saw a Taco Bell commercial the other day that really annoyed me.  It showed a person attending a Superbowl party with a vegetable tray and the voiceover says that showing up to game day with veggies is a "cop out and people really hate you for it."  Seriously?  I've placed a crudite tray with a tasty dip out plenty of times at my Superbowl gatherings and by halftime most of it is gone so I'm pretty sure nobody is hating me for serving it.  Aside from the silliness of this commercial, I know that the timing of Superbowl parties can conflict with staying on track with New Year's resolutions to eat healthier.  Here's the good news–they don't have to!  There are plenty of healthy, yet delicious dishes you can serve at your big game party that both you and your guests will love.
Think about what is traditionally offered at Superbowl gatherings–lots of hearty, sometimes spicy foods that great for snacking and easily eaten–think "tailgate food."  You want to stay within the same flavor range, just omit the high-fat, high-sodium and high-calorie portion of these traditional dishes.  So here's where you can get creative.  Sloppy Joe's are perfect for a Superbowl party, but instead of the usual version, try this Mushroom Beef Sloppy Joe on whole grain rolls that uses lean ground beef and mushrooms added to the recipe in order to cut down on fat and calories.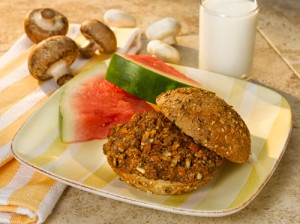 I'll bet you never thought you'd find a healthy "potato skins," but guess what–these Potato Skins w/Buffalo Chicken really are guilt-free!  Baking, using reduced fat ingredients and lots of spices are the trick.  If deviled eggs are a favorite at your parties, try increasing both their flavor and their nutrition with this Avocado & Cilantro Deviled Eggs version.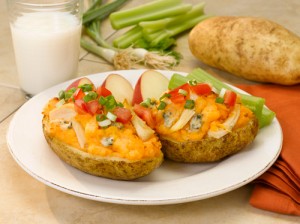 Is Tex-Mex on the menu?  Instead of the usual diet-busting fare, try these Black Bean Spinach Enchiladas or these delicious Mahi Mahi Fish Tacos.  Not only do these recipes have all the flavor of the typical taco/enchilada/quesadilla, they use fresh ingredients with different textures and colors that will impress your guests.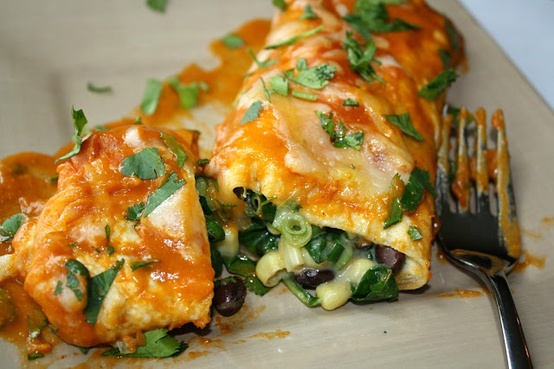 These are just a few ideas, check out the Fruits & Veggies–More Matters Pinterest boards for more great recipes and ways you can incorporate fruits and vegetables into your game day celebration.  Oh, and you might even want to cut up some fresh veggies and serve a low-fat dip–it's always worked for me!
See all posts