PBH encourages everyone to take action in September. Consider implementing these promotion ideas to support National Fruits & Veggies Month.
For Fruit & Veggie Lovers Everywhere
For Digital Engagement
For Social Media Engagement
At Food Retail
At the Workplace
Team Up For Maximum Effect
For Fruit & Veggie Lovers Everywhere
Spread The Fruit & Veggie Love – #haveaplant
Challenge family, friends, colleagues and your community to get involved. Use the hashtags, #haveaplant, #haveaplantpledge and #NFVM2020. Check back for sample social media posts coming soon!
Meet Us At The Point Of Inspiration
Stay inspired during National Fruits & Veggies Month and share creative tips, tricks and all-around impressive food hacks from PBH's Fruit & Vegetable Ambassadors in Action (FVAA) on PBH's social media channels.
Take The Pledge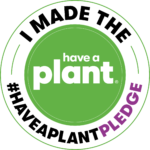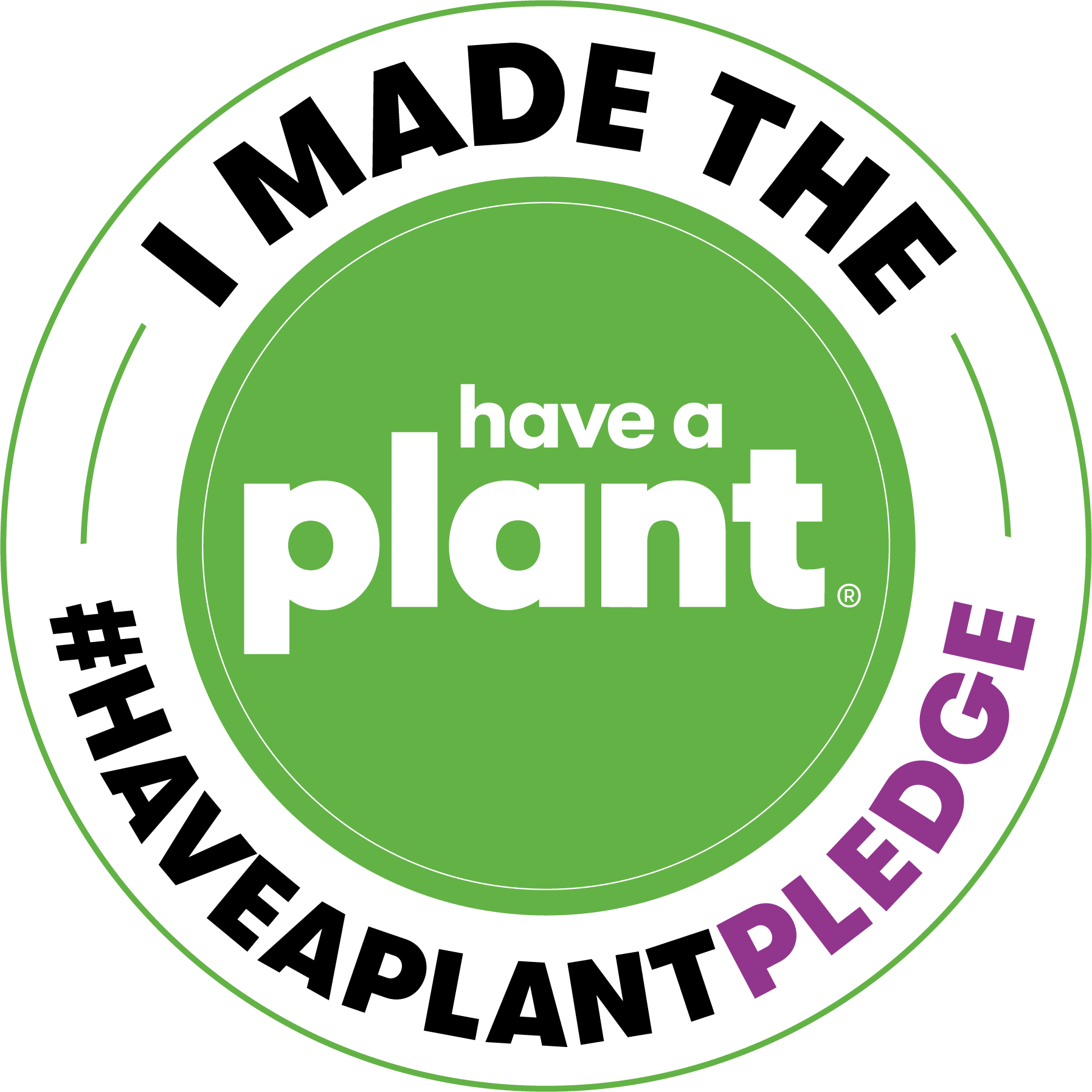 Commit to adding one more fruit and/or vegetable to your routine every day this month. Take the Have A Plant® Pledge and download the graphic to share on your social media channels using #haveaplantpledge. You'll feel great and it'll be a big step toward eating more fruits and vegetables each day, for a happier, healthier life.
For Digital Engagement
Create a National Fruits & Veggies Month landing page and "advertise" the wide array of benefits of consuming more produce each day—providing inspiring, emotion-based messaging and simple, practical tips.
Promote National Fruits & Veggies Month content in newsletters, news releases and blogs throughout September. Crowdsource and share favorite fruits and veggie tips, tricks and hacks.
Bring fun and delicious ways to enjoy fruits and veggies to life! Explore our series on this website for inspiration.
For Social Media Engagement
Develop and share content across multiple social media platforms. Have fun with the voice. Fruits and veggies are hip and cool, and delicious!
Follow the Have A Plant® Movement on Facebook, Twitter, Instagram and, LinkedIn for fun, easy content to share.
Spread the fruit and veggie love in September using the hashtags #haveaplant, #haveaplantpledge and #NFVM2020.
Share fun facts and quick stats on the importance of consuming more fruits and vegetables now, and throughout the year, like how to best select, store, savor, and share your favorite produce. Get tips from our Fruits and Veggies Section on fruitsandveggies.org.
Use video to highlight local, seasonal fruits and veggies, the farmers that grow and/or create hands-and-pans videos to bring favorite fruit and vegetable recipes to life.
Host a Tweet chat solo or join with other produce-loving partners.
Conduct contests designed to promote user-generated content and reward participants with prizes. Contest submissions could include videos, recipes, poems, and/or photos.
Create a fruit- and veggie-inspired challenge. Here are some idea starters…

It's challenge time! Challenge your following to create and share a recipe via blog, post, or video that has more than 5, but less than 10 different fruits and/or vegetables. Want to take it one step further? Get the little ones involved in the fun. Bonus points go to the youngest chef!
Try a new plant today! Share your experience with a new fruit or vegetable that you found at a store or market and prepared or had at a restaurant.
Real plate challenge! Share a non-staged or unedited photo of your plant-forward dish meal or snack and challenge your followers to share theirs too. Make sure to tag every fruit or vegetable in the photo!
How many different plants? Challenge followers to share how many different fruits and vegetables they have eaten in a day. Share your list every day for a week or the whole month of September. Anything counts!
Ask your audience how they get their fruits and veggies in during a day. What works best for them? Their family?
Inspire followers to take the Have A Plant® Pledge to add one more fruit and/or vegetable every day this month—and share why they're glad they did!
At Food Retail
For Suppliers

Engage your retail partners in developing joint National Fruits & Veggies Month programming. Offer branded coupons or discounts; sponsor cooking demonstrations; brand meal kits; feature a "plant of the week."
Start a matched donation drive. Pledge a certain percentage of product proceeds in September to support PBH's Have A Plant® Movement to solve the consumption crisis. Capture it in your company's CSR efforts and publicize in a press release.
For Retailers

Utilize promotional shelf space for ready-to-eat, cut produce and place at eye-level.
Provide specials (e.g. "buy one, get one") deals on produce (fresh, canned, frozen, dried, 100% juice).
Place dried, canned, or frozen fruits and vegetables on endcaps of aisles so they receive for traffic and attention. Make sure that shoppers know that all fruits and veggies count!
In-store announcements highlighting fruits and or vegetables that are on sale/special.
Highlight fruits and vegetables on the front page of print advertisements.
Post signage that informs customers the store has a social media presence that will communicate sales and specials—highlight your best produce promotions.
Implement a "round-up campaign"—ask shoppers if they would like to "round up" to the nearest dollar and donate proceeds to PBH's Movement to solve the consumption crisis.
Contact community nutrition educators to establish a partnership offering grocery store tour space and free grocery bags for participants in exchange for in-store promotion.
For Community Leaders and Influencers

Contact your local food store and offer up your expertise (store tours, recipe demos, content for their website or newsletter)!
Bring your audience grocery shopping to show them the ropes.  Pick out ingredients for a plant-iful meal!
At The Workplace
Have an on-site cafeteria or eatery? Highlight the plant-forward options available on signage and in organization newsletters or menu brochures and then talk about it on social media.
Turn Friday into TRYday and have a taste experience of delicious fruits and vegetables features either in a recipe or on their own. Print any of PBH's recipes on cards for "tasters" to take home and try!
Create a friendly competition. Challenge employees, customers, patients and/or clients, to #haveaplant at a time they typically do not (e.g. vegetables at breakfast, fruit for dessert). Whether you are able to have incentive gifts for the winners or not, there will still be bragging rights!
"What's your number?" Have employees, patients, and/or clients give their best guess regarding how many fruit or vegetable" servings" they eat in a day. Challenge them to have one more a day for the first week of September, two more the second week, and so on for the month of September.
A little friendly competition can be fun, especially when that competition celebrates the person who incorporates the most plant servings in a day! Count a serving as a ½ cup and see how the competition stacks up.
Have a recipe contest! If there is enough interest, there can be categories (breakfast, lunch, dinner, dessert, or snack).  The contest can be judged by a taste test and a lucky panel. Feature winning recipes on social media, company newsletters, and take a picture and frame the winner with their winning dish for all to see. Potential parameter suggestions include:
The fruit/vegetable must be the STAR of the recipe
Top 8 Allergen Free (peanut, soy, wheat, egg, shellfish, fish, milk, tree nut)
Lunch-box-friendly
300/500 calories or less
15-minutes or less
30 minutes or less
Team Up For Maximum Effect
Partner with local media outlets to share fun facts and/or produce hacks with their viewers. Use emotion-based messaging, contests, and/or recipes. Who doesn't love an easy, yummy recipe?!
Engage with social media influencers! They can be registered dietitians in the healthy eating space as well as local celebrities, fitness professionals, mental health advocates, life hacks, mommy blogging among others.
Talk to your community through your favorite retailer, homeowner association, food pantry, school, your child's sports team, local farmer's market, etc. Everyone can experience fruit and veggie benefits!